Weekly Music Sales Report – 07 September 2011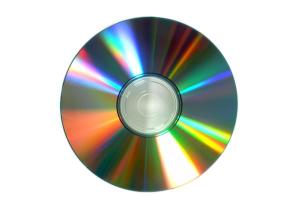 After a wretched summer, the fall (aka make-it-or-break-it-time for labels and music retailers) got off to a very good start with sales spiking up 18% from the last week in August and a full 8% better from the same week last year.
Although year-to-date sales remain flat, this bodes well for the rest of 2011.
Despite a leak, Lil Wayne nailed the #1 spot on the album charts with 31,000 copies of Tha Carter IV. That makes it the second-highest debut of the year, trailing only Lady Gaga's Born This Way back in May.
The Chili Peppers must be happy with their #2 placing of I'm With You. Selling 28,000 copies the first week out after an absence of five years is pretty good.
Adele? She's still up there, sitting at #3 with a 33% boost in sales of 21. With another 22,000 copies sold, she's gotta be close to the 500,000 mark in Canada. (By the way, over the last week, someone somewhere in the world became the 10,000,000th person to buy a copy of 21. Amazing.)
It's also worth mentioning that producer/DJ David Guetta debuted at #4 with a very respectable 17,000 copies of Nothing But the Beat.
On the digital side of things, it's still Maroon 5 and "Moves Like Jagger" with 33,000 fresh downloads. That's an increase of 2% from last week.
In the US, the big story is Lil Wayne with 964,000 copies of Carter. (For more analysis of why this is just a big deal, read my post from last night.) The Chilli Peppers clocked in at #2 (229,000) followed by Adele who saw her weekly totals almost double (82,000 to 154,000). That puts her within shouting distrance of 3.3 million in the US.
But when you look at the digital charts, you'll see that "Someone Like You" from Adele tripled its sales (94,000 to 275,000) to claim the #1 spot from Foster the People's "Pumped Up Kicks" (214,000).
With September and October full of big-name releases and reissues, it'll be interesting to see what happens for the rest of the year.
Sales figures courtesy of Nielsen SoundScan.