Weekly Music Sales Report – 11 September 2013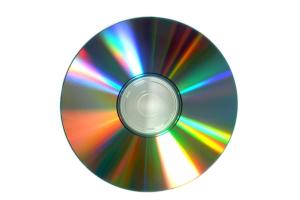 Even with two debuts at the top of the Canadian album charts, things are still 3% light from where we were at this time last. CD sales are now behind by 15% from 2012. Digital albums may be up by 16%, but that's not enough to cover the difference. Digital tracks are ahead by 7%.
Hesitation Marks from Nine Inch Nails is the number one album in the country with a solid 12,000 copies sold in week one. Believe it or not, this is the first time Trent has topped the charts in Canada. The Fragile peaked at #2 in 1999. With Teeth did the same in 2005.
In second place is Yours Truly from Ariana Grande with 7,000. The third Top 10 debut comes from Neko Case and The Worse Things Get... (#8, 2,500 copies) and then John Legend's Love in the Future at #10.
Katy Perry once again has the biggest download in the land with "Roar," moving another 41,000 files last week. That puts the track over the 200,000 mark in just four weeks.
In 'Murica, there are four new records in the Top 5 and three albums sold over 100,000 units. That hasn't happened for three months. That explains why year-to-date sales are soft by 6% with the decline in CDs leading the way (-13%). Digital albums are up by 8% while digital tracks are -3% from last year.
On the album charts, we have Ariana Grande at #1 (138,000) followed by Love & War from Tamar Braxton at #2 (114,000 units, 55% of which came from physical sales). Nine Inch Nails debuts at #3 (107,000) and John Legend pulls in at #4 (68,000).
The biggest single is Katy Perry's "Roar" (373,000 downloads). It was also the most-streamed song last week with 11,721,456 listens.
All figures courtesy Nielsen Soundscan.