Weekly Music Sales Report – 14 August 2013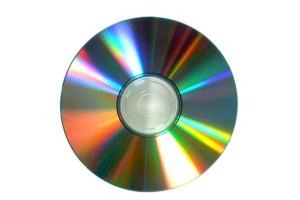 Yeah, it's a day late–but the data didn't come in until just before midnight.
Music sales in Canada are still running 4% lower than they were at this point last year with the drop in CD sales leading the way (-15% year-to-date). Digital album sales are ahead by 16% while digital tracks are up by 7%. Everyone is waiting to see what releases by Lady Gaga, Katy Perry, U2 and Pearl Jam will do to the bottom line before the end of the year.
The Civil Wars' self-titled record debuted at #1 with sales of 6,800 units. In second place is Madchild's Lawnmower Man with 6,500 copies. The other Top 10 debut is Hugh "Dr. House" Laurie with Did It Rain (3,000 copies).
And yes, Robin Thicke's "Blurred Lines" is still the top download, moving another 32,000 files in the last week. The track has now seen purchases of more than 500,000 in Canada.
Over in 'Murica, the market is soft by 6% year-to-date with CD sales down 14%. Digital albums are ahead by a scant 4% while digital tracks are down by 3%.
The Civils Wars are on top in the US, too, with first week sales of 116,000 copies. The Now 47 compilation comes in second with 82,000 units. Below that, we have Asking Alexandria's From Death to Destiny at #6 (38,000) and Tye Tibbet's Greater Than at #9 (30,000).
As for the top single, it's Robin Thicke with another 346,000 downloads of "Blurred Lines." And finally, on the streaming side of things, the most-streamed song is still "We Can't Stop" by Miley Cyris with 6,701,770 listens.
All numbers courtesy Nielsen Soundscan.