Weekly Music Sales Report – 14 September 2011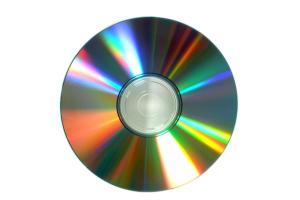 Last week was good. VERY good. This week? Not so much.
Overall album sales tanked by 22% from last week, but given that it was back-to-school, back-to-work and back-to-all-that-is-not-summer, it wasn't unexpected. Year-to-date sales remain equal to 2010. There's a bunch of other numbers I could throw at you, but that's all we really need to know.
Even Adele's 21 took at 21% dumo from a week ago, but it still sold strong enough (17,000 copies) to make it back to #1 on the album charts. If you're counting, that's a total of 18 weeks at #1 in Canada–non-consecutive weeks, mind you, but still 18 out of 29 weeks since its release. The Canadian total now sits at 513,000, making it the biggest-selling album of the year by a parsec or two. Or three.
David Gueata's Nothing But the Beat is at #2 while Lil Wayne sits at #3 with Tha Carter IV. The Chiil Peppers' I'm With You drops to #4
Ang get this: the Beatles are at #5. They have a remastered edition of the "1" collection–the same collection that first came out in 2000–which sold 7,000 copies. (Are there people who still don't own those songs yet?) By way of comparision, the original edition of that collection has sold 1.1 million copies, making it one of the fifth biggest-selling record since SoundScan starting counting things back in the 90s.
In the US, it's Lil Wayne on top with 218,000 copies of Tha Carter IV, roughly a fifth of what he sold in the album's first week. Adele is at #2, moving another 121,000 (she's well over 3 million in the US and 10 million worldwide). And in third spot, country star George Straight with 91,000 copies.
Looking at the digital end of things, it's Maroon 5, Adele and Foster the People.
THis week is HUGE for indie releases. Let's see how they fair.
The top three digital tracks are from Maroon 5, Adele and Foster the People.