Weekly Music Sales Report – 16 January 2012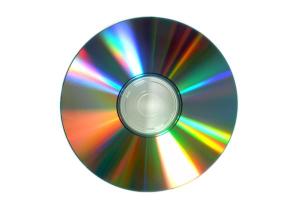 The New Year has barely begun and we've already had two big surprise releases: the first bit of new music from David Bowie in a decade and the reappearance of Justin Timberlake music for the first time in six.
And then there's the whole story about HMV UK going down. What else will the year have to offer?
There was a debut at #1 this week helping push year-to-date sales to 10% over 2012. Physical CD sales are down 5% over last year while digital album sals are at +31%. Digital tracks are at +14%.
That new #1 belongs to Hollywood Undead and their Notes from the Underground. But don't get too excited. It reached that #1 spot despite selling just 6,500 copies from coast-to-coast. Still, they get to brag about having a #1 in Canada.
Beyond that? Not much to talk about, so let's just move on.
Will.i.am still has the #1 download (that's seven weeks in a row) with "Scream & Shout." Another 33,000 downloaders took the plunge.
In the US, overall sales are pacing 4% ahead of last year despite an 8% year-to-date drop in CD sales. Digital albums are running hot by 12% and digital singles are up 3%.
The #1 album in America is Burning Lights from Chris Tomlin. He made it to the top selling just 73,000 units. Hollywood Undead finishes at #2 (53,000) and Black Veil Brides end up at #7 with 42,000 copies of Wretched and Divine. And it's nice to see the Dropkick Murphys squeeze into the Top 10 with 33,000 copies of Signed & Sealed in Blood. That was good for a #9 finish.
The most-downloaded single is "Thrift Shop" from Macklemore & Ryan Lewis wtih 279,000 purchases. It was also the most-streamed track in the US with 1,456,900 listens.
I wish they'd track streams in Canada, but my guess is they don't because penetration of streaming music services isn't high enough yet.
All figures courtesy Nielsen Soundscan.