Weekly Music Sales Report: 16 May 2012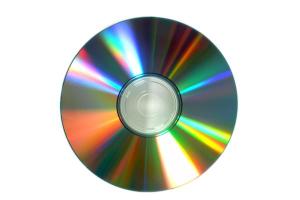 It wasn't a particularly good week. Okay, it was kinda awful.
With just one new album in the top ten and with the #1 record selling less than 10,000 copies (guess who?), there are many sad industry people today. This is the first time in 15 months that we've had a week like this.
The good news is that sales are still pacing 6% ahead of last year. Physical CDs are still tanking by 7% while digital is +30% over 2011.
Adele's 21 is back at #1 in Canada for the 34th non-consecutive time, claiming top stop by selling just 9,200 units. And despite the hype, the Silversun Pickups new album finished out of the Top 10, selling just over 3,100 copies.
Just to underscore how dire physical music sales have become, you can make the Top 200 in Canada by selling 200 records.
Things continue to be bad for Madonna as MDNA drops 31-35 with sales of less than 1,400 copies across the entire country.
The biggest digital download is "Payphone" from Maroon 5 (26,000) followed by Gotye (22,000) and fun. (21,000).
Things are also fairly dismal in the US with only two new releases in the Top 10. Physical CD sales are down 10% over last year and year-to-date album sales–even with digital factored in–are down 1% when compared to 2011.
Carrie Underwood's Blown Away is at #1 (120,000 copies). Adele is at #2 (101,000, up 31%, probably due to Mother's Day sales). Lionel Ritchie's Tuskagee is at #3 with an 11% increase. Mother's Day again. Silversun Pickups' Neck of the Woods has the top debut (#6, 41,000 copies.)
Madonna? MDNA is sinking fast. It's now at #72. Only 6,100 people out of 300 million bothered to pick up the album this week.
As for the top download, it's Gotye with 321,000. That song has now been downloaded over 4 million times in the US alone.