Weekly Music Sales Report: 18 July 2012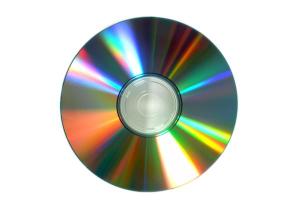 Let's start in Canada where life was pretty good over the last week. Overall sales jumped 6% from last week and still running at +3% from last year. And while CD sales continue to tank (-8% year-to-date), digital albums are up 32% from last year while digital tracks are up 26%.
The new #1 in Canada is Uncaged from the Zac Brown Band, selling about 8,000 units. The most excellent Channel Orange from Frank Ocean bows at #3 (7,000 copies) despite not having the support of a radio single. That says something. (The biggest market for Frank? Toronto, with 20% of all record sold there.)
Rounding out the top 5 in Canada, it's Bieber's Believe at #2 (7,000-ish copies), Maroon 5's Overexposed at #4 (6,700) and Flo Rida's Wild Ones at #5 (just a few units behind).
Biggest digital track in Canada? "Whistle" from Flo Rida with 24,000 downloads.
Stateside, it's not so good. Overall album sales are down 4% from last week keeping year-to-date sales running at -3%. Digital album sales are now pacing 16% ahead of 2011 while digital tracks are only up 6%.
It's more Zac Brown Band at #1 with 234,000 copies sold. Frank Ocean comes in at #2 (131,000 with a whopping 98% of those coming from digital sales) and Bieber at #3 (45,000).
The biggest-selling digital track is STILL "Call Me Maybe" from Carly Rae Jepson. Another 201,000 people downloaded the song last week. And in terms of keeping track of streaming services to see who's listening to what, this damn song was the only one in America that was voluntarily streamed 1 million times. (They don't track streaming in Canada yet. But they will one day. Soon.)
All figures courtesy Nielsen Soundscan.