Weekly Music Sales Report – 19 June 2013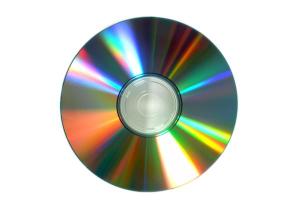 With two new entries in the Canadian Top 10, the market remains at -2% from 2012, held down by a 14% year-over-year drop in CD sales.  Digital albums are up 19% and digital singles are head by 7%.
To the shock of no one, Black Sabbath's 13 ended up as #1 this week, selling a healthy 25,000 copies.  This is their first studio release since 1995 and the first new album with Ozzy on vocals since 1978.  And believe it or not, this is the first #1 album for Ozzy of the Soundscan era.  The only other debut is from Lonely Island and The Wack Album, at #7 with 3,100 units.
"Blurred Lines" from Robin Thicke is still the number one single in the country from the fifth week in a row. This year, it sold 42,000 downloads.  
In the US, there are five new entries in the Top 10, which includes Black Sabbath at #1 (155,000 copies and their first-ever debut at the top).  Big Time Rush's 24/Seven debuts at No. 4 with 35,000 units.  Then it's the Goo Goo Dolls' with Magnetic debuts at No. 8 with 29,000 copies, followed by the Man Of Steel soundtrack comes at #9 with 29,000 units. And the Lonely Island score their second top ten album with The Wack Album at #10 with 28,000 units sold. 
And Robin Thicke's "Blurred Lines" is still unstoppable, finishing at #1 on the singles download chart for the fifth week in a row, this time with 371,000 downloads.  Meanwhile, Psy's "Gangam Style" is the most-streamed song in the US with 8,024,361 streams
Overall, the US sales remain 5% lower than at this time last year, brough down by a 14% drop in CD sales and a 3% fall in digital singles.  Digital albums are ahead by 7%.
All figures courtesy of Nielsen Soundscan.