Weekly Music Sales Report – 20 March 2012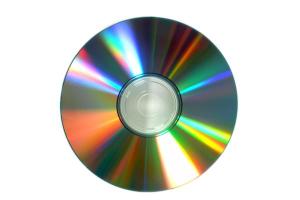 I won't bury the big news: Bowie still doesn't have an #1 album in America. Shit.
In Canada, year-to-date music sales are now down 3% compared to last year, but that's probably more due to the fact that there haven't been any super high-profile releases yet this year. In fact, Q1 has been kind of quiet. Hopefully things will pick up.
And yes, digital album sales are ahead by 22% and digital tracks are up 10%, but that isn't enough to counteract the 17% drop in CD sales from 2012.
For a while, it looked like David Bowie's The Next Day was going to challenge Bon Jovi's What About Now for the top spot, but when all the Jovi-lovin' MILFs hit the stores on the weekend, the Jersey boys pulled ahead to finish at #1. What About Now sold 17,000 units, compared to 14,000 for Bowie. Still, this is Bowie's best first-week showing on the Canadian charts in the Soundscar era. That counts for something.
In third spot is the Sound City – Real to Reel soundtrack–Dave Grohl's project–with first-week sales of 6,000 copies.
Canada's biggest download is still "Stay" from Rihanna with sales of 30,000 copies.
In the US, year-to-date sales are now down 7% caused by a 18% fall in physical CD sales and a drop of 3% in digital track sales. Only digital albums are up, and even then by only 9%.
It's a win for the MILFs in America, too, with Bon Jovi debuting at #1 with 96,000 units. Bowie comes second with 85,000 copies. Dave Grohl's soundtrack bows at #8.
Macklemore and Ryan Lewis are still the top download with "Thrift Shop" with 270,000 sold. This is the tenth week in a row that the track has been at #1.
The biggest streaming track in America–a stat not yet released in Canada–is also "Thrift Shop" with 907,962 listens.
All figures courtesy Nielsen Soundscan.