Weekly Music Sales Report – 21 September 2011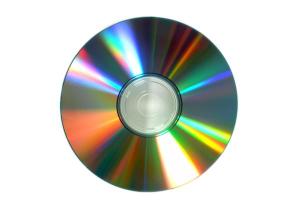 [Sorry for being a day late with this. I was on the road all day yesterday in an area with ZERO 3G or WiFi service.]
Weekly music sales have been behaving like the stock market lately: big gains followed by huge dips and then more rebounds. This past week was a rebound.
There's a new #1 album in Canada, which pushed things up 11%. Retailers are most thankful for Lady Antebellum's Own the Night, which sold 21,000 copies. But they didn't reach the top spot by much. Adele, always lurking around #1, sold about 20,300 copies, which represents a 16% increase from last week. The total number for 21 for Canada is somewhere around the 500,000 mark.
Those were the only two albums to sell more than 10,000 copies this past week. You might be interested to learn that Dream Theatre debuted at #9 (3,400 units) and the reconstitued Primus bowed at #24 (1,700).
If you're tracking the Red Hot Chili Peppers, they're now at #5, selling another 4,600 units of I'm With You.
On the digital side, Maroon 5's "Moves Like Jagger" remains the most-downloaded song in the land with 28,000 purchases.
Over in 'Merica, it's also Lady Antebellum on top with a very respectable first-week number of 347,000. Adele more-or-less stayed stayed (down about 2%) with 121,000 copies. Her US total is now well over 3.5 million units and 10 million worldwide. Lil Wayne's Tha Carter IV is in third spot, selling another 117,000 copies for a three week total of 1.3 million.
People still buy Staind albums. Their new self-titled album debuted at #5 in the US wtih 47,000 units. Dream Theatre entered the charts at #7 (36,000), Anthrax at #11 (28,000), Primus at #14 (24,000) and Bush at #17 (20,000).
And in case you're wondering, the Chili Peppers are at #10, having sold a total of 320,000 copies in four weeks.
Digitally, it's Maroon 5. They keep selling downloads of "Moves Like Jagger" everywhere. This week's US total is 221,000. Foster the People sold 181,00 copies of a song about a kid that shoots kids.
Releases to watch this week: Superheavy, Kasabian, Opeth, Tori Amos, Pearl Jam (the Pearl Jam Twenty soundtrack) and Clap Your Hands Say Yeah.
Sales numbers courtesy Nielsen SoundScan. Track new releases with The Tuesday Guide newsletter.