Weekly Music Sales Report – 24 July 2013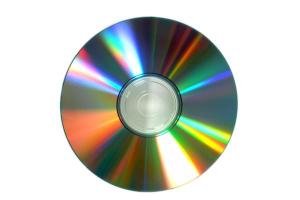 There's not much new to report this week unless you're a Cody Simpson fan. More about him in a second.
Music sales in Canada remain 4% year-to-date led lower by CD sales, which are now down 15% over 2013. Digital album are doing well (+16%) while digital singles are still sort of struggling, pacing ahead by only 7%. Still, that's better than what's happening in the US. (See below.)
Jay-Z's Magna Carta…Holy Grail is at #1 for the second week, moving about 10,000 units. Cody Simpson–an Australian Bieber clone–comes in second with 6,300 copies of Surfer's Paradise. The only other debut in the Top 10 is Blessed Unrest from Sara Bareilles, which shows up at #7, selling 3,000 copies.
The biggest single? It's STILL "Blurred Lines" from Robin Thicke. In its tenth week at #1, it sold 31,000 downloads. This is the longest time a song has spent at the top spot in Canada since the Black Eyed Peas' "I Gotta Feeling" squatted there for 15 (non-consecutive) weeks in 2009.
There are three debuts in the US Top 10 this week, but no one could knock Jay-Z out of top spot. Magna Carta sold another 129,000 copies. He's followed by Sara Bareilles (68,000, good for #2), a kids record called Kidz Bop 24 (#3) is being heard in at least 62,000 minivans while Ace Hood's Trials and Tribulations bows at #4 (34,000).
Robin Thicke is still big with another 340,000 downloads of "Blurred Lines" And the most streamed song is still "We Can't Stop" from Miley Cyrus (8,926,497 listens).
All numbers courtesy Nielsen Soundscan.