Weekly Music Sales Report – 25 January 2012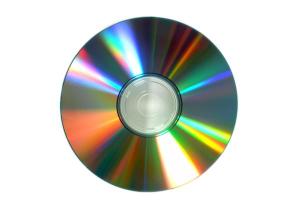 It was a week of suckage with only one album selling more than 5,000 copies in Canada (guess who?) and only one top ten debut.  Still, it's not all bad.  Year-to-date sales are still 3% ahead of 2011, even though physical CDs sales are off 12%.  All the momentum is in the digital realm with single downloads running 33% hot and album downloads ahead by 36%.
Adele's 21 holds on to #1 on the album chart for the fourth week in a row and the 27th non-consecutive week overall.  She sold 13,500 copies, moving her to within hailing distance of a million-seller in Canada. The album is now the 13th best-selling record since SoundScan started tabulating things back in the 90s.
Kathleen Edwards had the lone top ten debut with Voyageur, moving nearly 5,000.  That's a personal best for her when it comes to a debut week.
The biggest digital track in the country is "Call Me Maybe" by Carly Rae Jenson with 21,000 downloads. Gotye's "Somebody That I Used to Know" sits at #4, up 22% and helped by both a new acoustic version and the crazy Walk Off the Earth viral video.
Checking out the state of the union south of the border, nothing sold more than 100,000 copies over the last week.  Weirdly, though physical CD sales actually posted a 1% gain in the last seven days but still down 7% from last year.  Digital tracks are up 7% over 2011 while digital albums are up 18%.
Adele's 21 just sits there in the #1 spot, moving 95,000 units, easily besting the #2 album, Kidz Bop 21, whic sold 59,000 copies.
The top digital song?  David Guetta's "Turn Me On" with 198,000 downloads.