Weekly Music Sales Report – 27 February 2013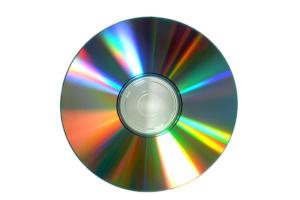 Everyone was expecting a little slide this week once the Grammy bump wore off–and here it is.
In Canada, we're now flat year-to-date as far as music sales go over last year. Physical CD sales aren't helping; they down by 16% from 2012. Digital album sales pick up some of the slack with a 25% year-over-year incrses while digital track sales are up by 11%.
Babel from Mumford & Sons stays at #1, making this its sixth non-consecutive week at the top, selling just 5,800 copies. (Hey, it's the end of February. This isn't unexpected.) The Lumineers pull into second place with their self-titled album, which is the second time they've reached as high as #2 with this record.
And that's it. The biggest debut comes from Nick Cave and the Bad Seeds who enter at #20 with Push the Sky Away. Then we have to go down to #29 for the next new entry, which is Confessions from Buckcherry.
As for the biggest-selling single, it's "Thrift Shop" from Macklemore & Ryan Lewis, who moved another 29,000 downloads.
On the US side of things, things are rather ugly. The market is down 7% year-to-date. Physical CD sales are down by 19% while digital albums are up just 11%. Digital singles are hurting, too, down 5.3% from 2012.
Babel is #1 on the American charts, too. And they only had to sell 63,000 copies to get there. Bruno Mars' Unorthodox Jukebox is at #2 followed by Josh Groban at #3. As for debuts, things are reversed. Buckcherry has the #20 spot while Nick and Co have #29.
The biggest selling single in the US is "Thrift Shop" with another 364,000 downloads.
The most-streamed song in the US is Drake's "Started from the Bottom," with 2,356,302 listens.
All figures courtesy Nielsen Soundscan.