Weekly Music Sales Report: 28 December 2011 (Plus Year-End Stats for Canada!)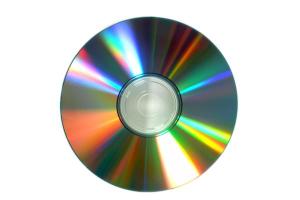 This past sales week (Monday, December 19 to Sunday, December 25) was unbelievable key to record labels and retailers. Would they managed to eke out a meagre sales gain over 2011? So much was riding on Michael Buble and Adele.
I don't have the Canadian numbers for the past week–they weren't issued because of the holidays–but I do have some very interesting year-end stats. Let's start with those.
The top-selling album in Canada in 2011? If you have to ask, you haven't been paying attention. Adele's 21 has been on the Canadian charts for 44 weeks, selling well over 800,000 copies, far out-indexing sales in the US. Rihanna's Loud was second followed by Lady Gaga's Born This Way. As an aside, Mumford & Sons' Sigh No More–an album released in 2009–was the seventh best-selling album in Canada in 2011.
Song with the most radio airplay? "Rolling in the Deep."
Biggest digital download of the year? "Party Rock Anthem."
The artist with the most entries on the Top 100 singles chart? Bruno Mars with eight chart appearances in 2011.
Biggest new Canadian artist of the year? Alyssa Reid, thanks to her song, "Alone Again."
Label with the most chart success? Universal with 219 charted titles. Of all their imprints, Interscope was the most successful with 39 chart entries. No surprisingly, Universal has about a 38% market share in Canada, twice that of second place Sony.
Most played rock song of the year in Canada? "Howlin' for You" by the Black Keys. It appeared on Canadian radio no fewer than 16,999 times. Young the Giant's "My Body" was second (16,621) and "Shake Me Down" from Cage the Elephant was third (15,251).
The most played Canadian rock song this year? "Lost in You" by Three Days Grace, 11,630, good for #7 overall).
Top 10 rock acts overall on Canadian radio? Foo Fighters, Black Keys, Finger 11, Seether, Young the Giant, Three Days Grace, Cage the Elephant, Red Hot Chili Peppers, the Trews, Sam Roberts Band.
In 'Merica, it was all about Bubbles. His Christmas album is officially the second-best selling album in the US for 2011, selling 467,000 copies last week, the best numbers yet. The album has hangs in at #1 on the Billboard charts for the fifth week in a row and has now sold 2.43 million.
Adele also had a record week. At no point in 2011 had 21 sold this many records in a single week: 399,000, a whopping 44% increase over the previous week. That's even better than the time (+47,000 units) it debuted at #1 forty-four weeks ago. And as people lose their interest in Christmas music for this year, watch 21 to hit #1 again next week.
Young Jeezy's TM: 103 Hustlerz Ambition debuts at #3 (233,000 unitis), pushing Bieber's Christmas album down to #4. Then there's Drake at #5, meaning Canadians take three of the top five positions in the US. If you want to reach a little further down, you'll find Nickelback's Here and Now at #8, giving Canucks four of the top eight.
If all goes according to plan–and barring an asteroid, it should be fine–album sales on both sides of the border will finish 1% ahead of last year. It's not much, but it's better than another decline in the number of units sold.
HOWEVER, notice that I said "units sold." Yes, more discs are going out the door and more legal downloads are being sold. But given that prices are lower than in the past means that revenues won't finish ahead of last year. Read up on that little nugget here.