Weekly Music Sales Report – 28 September 2011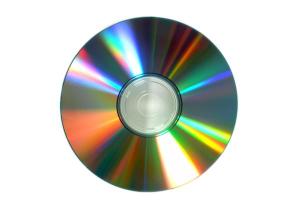 As labels and retailers begin to throw everything they've got at the all-important fourth quarter, it's no surprise that sales are up 3% over last week. That's helpful, given that pacing is still less than 1% behind 2010.
And guess what's #1 in Canada again this week? Points off to anyone who didn't say Adele and 21. This is the 19th week in 2011 that this record has been in the top spot. And with a 3% increase in sales over last week, it looks like the album is pushing for a strong finish. With this week's 21,000 units, 21 has sold more than 550,000 copies in Canada.
There were three debuts in the top ten this week: 85 year-old Tony Bennett (!!!) at #2 with almost 14,000 copies of his duets album. At #3, it's Demi Lovato's Unbroken (8,000) and Le Vrai Monde from Kain at #7 (5,000),
Other noble chart debuts includes the soundtrack to Pearl Jam Twenty (#12, 3,400 copies; I would have expected more), Thrice (#22), Opeth (#26), Superheavy (#32) and Tori Amos (#38).
Looking at the digital side of things, Maroon 5's "Moves Like Jagger" is stuck at #1 for the eighth week in a row. It sold another 27,000 downloads.
What about over in 'Merica? That's were Mr. Bennett shines with nearly 179,000 copies and a #1 debut. Lady Antebellum shows up at #2 with 125,000 units and we find Adele in third with 117,000 copies. Pearl Jam sneaks into the top ten by less than 100 copies (26,500).
Digitally, it's more Maroon 5 with 233,000 downloads of "Moves Like Jagger."
All figures courtesy Nielsen SoundScan.