Weekly Music Sales Report: 29 August 2012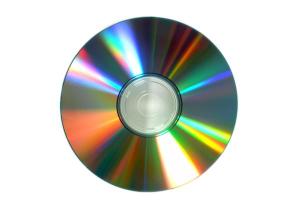 Sorry I'm late, but I'm travelling again. More on that in another post.
This has been one of the most uneventful Augusts that I can remember. As everyone holds on to new releases for the big fourth quarter push, there's really not that much to talk about.
Oh, sure I can tell you that Canadian music sales remain 3% ahead of last year (unchanged from last week) and that CD sales are down 8% from 2011 (about the same as last week). And then we can talk about how digital tracks are at +25% and how digital albums are at +30%. That's very nice.
But when it comes to numbers from new releases, that's where it's awfully dull–and the numbers are frightfully low.
Owl City has the #1 album in the entire country by selling 3,700 units. You read that right. Less than FOUR THOUSAND COPIES put Midsummer Station at the top. In the old days, that wouldn't be enough for a debut in the Top 50. This week, all you needed was 800 copies. Woeful stuff.
The digital track side, though, is just fine. Taylor Swift's "We Are Never Ever Getting Back Together" hangs on to the #1 spot with 25,000 downloads.
Things are dire in the US, what with overall sales tracking at -4% from 2011 and CD sales slumping 12%. Digital tracks and albums are up, but their rate of growth (+4% and +16% respectively) trail what we're experiencing in Canada.
Trey Songz is at #1 with Chapter V (135.000; compare that to a #13 debut in Canada). The big digital song belong to Taylor Swift despite a drop of more than 50% from last week. Still, 307,000 copies of "We Are Never Ever Getting Back Together" is supremely solid.
Unlike Canada, they track streaming in the US through services like Spotify, Radio and Slacker. The most streamed song of the past week was "Lights" from Ellie Goulding. It was streamed more than a million times in the past week.
One more week of this boring stuff and then things will start to get interesting again. September and October could be huge.
All figures courtesy Nielsen Soundscan