Weekly Music Sales Report: 29 February 2012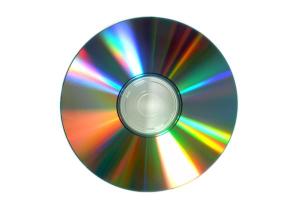 With Grammy hype over, the furor over Whitney dying down and a generally like release date, it's no surprise that music sales took a bit of a dump over the last seven days.
But although overall sales are down 20% over the previous week, things are still pacing a full 5% ahead of 2011. CDs continue to take a hit (-7% from last year) while digital album sales (+35%) and digital track sales (+31%) are up.
Guess what's at #1 again in Canada? Yeah, it's Adele, who sold another 28,000 units of 21 in the last seven days. If you're counting, this is 1.11 million total in Canada and her 31st non-consecutive week in the top spot. And if that weren't enough, 19 sits at #5.
Whitney Houston continues to do much better then she did when she was alive. Her greatest hits album leapt 27-3, selling 8,000 copies, which is an increase of 263% over last week. And this is interesting: all sales came from physical copies.
There are only two new releases in the Top 10. Fun.'s Some Nights landed at #6 with 3,000 copies. Just behind them at #7 is Tyga and Careless World.
Biggest digital song in the land? It's "Glad You Came" from The Wanted, which moved from 24-1 thanks to 27,000 downloads.
Over in 'Murica, year-to-date sales are up 3% with CD sales being the drag at -4%. Adele is still #1, selling 297,000 copies of 21, which puts here at 7.65 million in the US.
(Notice that using the standard index that by virtue of population difference, Canada should buy one-tenth the amount of any given CD that's purchase in America. We are way, way, ahead of the Americans on the Adele record. I wonder why?)
The only other album to sell more than 100,000 copies this week? Whitney Houston's Greatest Hits with 174,000 units. The Bodyguard soundtrack jumped 176% to #6, her debut album to #9 and her last studio album, I Look to You, to #16.
If you're concerned about Fun.'s album, it sold 70,000 copies to debut at #3. Tyag is at #4 with 61,000 units. And it's nice to see Sleigh Bells' Reign of Terror clock in at #12.
Fun.'s "We Are Young" is the most downloaded single with sales of 291,000.
All figures courtesy Nielsen SoundScan