Weekly Music Sales Report – 29 May 2013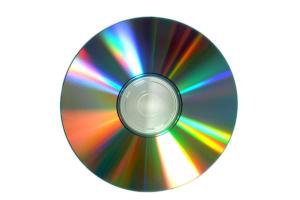 Year-to-date album sales in Canada are still down 2% from last year, but there are some hopeful signs. (We'll get to the big Daft Punk numbers in a moment.)
Physical CDs are behind 2012 by 14% but up 4% over last week and 3% over the same week a year ago. Digital album sales are up 17% over last week and 32% ahead of this week in 2012.  Year to date, they're up 19%  Finally, digital tracks are up 4% over last week, 8% over this week last year and 7% hot for the year.
At number one this week is Random Access Memories from Daft Punk, selling an very good 46,000 copies, making it the biggest debut seller so far this year.  For a better number, we have to go back to November when One Direction released their record, which sold 69,000 copies.  Of that 46,000 units, a full 30,000 were digital.  Fitting, since we're talking about a couple of robots, yes?
At number two is Jean-Marc Couture, the winner of Quebec's Star Academie. His debut record, Si Tel Est Son Desire, sold 10,000 copies, almost all of which was in Quebec.  The National was very close behind in third place with Trouble will find me while 30 Seconds to Mars' Love Lust Faith + Dreams bows at #6 with 5,000 copies.
Despite the big sales numbers for Daft Punk's album, "Get Lucky" could not bump off "Blurred Lines" by Robin Thicke off the top spot on the digital singles chart.  It had 39,000 downloads to "Get Lucky's" 23,000. Drilling deeper and we find that "Get Lucky" actually finished in third spot behind Macklemore & Ryan Lewis' "Can't Hold Us" by one–that's ONE–download purchase.
In the US, we have Daft Punk on top with 339,000 units with Darius Rucker's True Believers way back in second place (83,000) and The National in third (75,000).  That, by the way, is The National's best-ever first-week sales number.  
Also debuting in the Top 10 in America is French Montana's Excuse My French (#4, 56,000) and 30 Seconds to Mars (#6, 53,000).
The biggest single in 'Murcia is still "Can't Hold Us" from Macklemore & Ryan Lewis (another 212,000 downloads) while the biggest streaming song is "Get Lucky" with 1,109,553 listens.  Can we just go ahead and declare this to be the summer song of 2013 already?
All numbers courtesy Nielsen Soundscan.