Weekly survey: Did you ever see a big band before they were famous?
Back in the late 80s, we put a bunch of music fans on a bus and sent them to a roller rink in Kitchener to see a "secret" show by The Cult. We got their just in time to see the opening act wrap things up.
I thought they were awful, especially the way the singer screeched his way through a Bob Dylan cover. "These guys aren't going anywhere," I said to someone. Turns out I was watching Guns N' Roses. Who knew?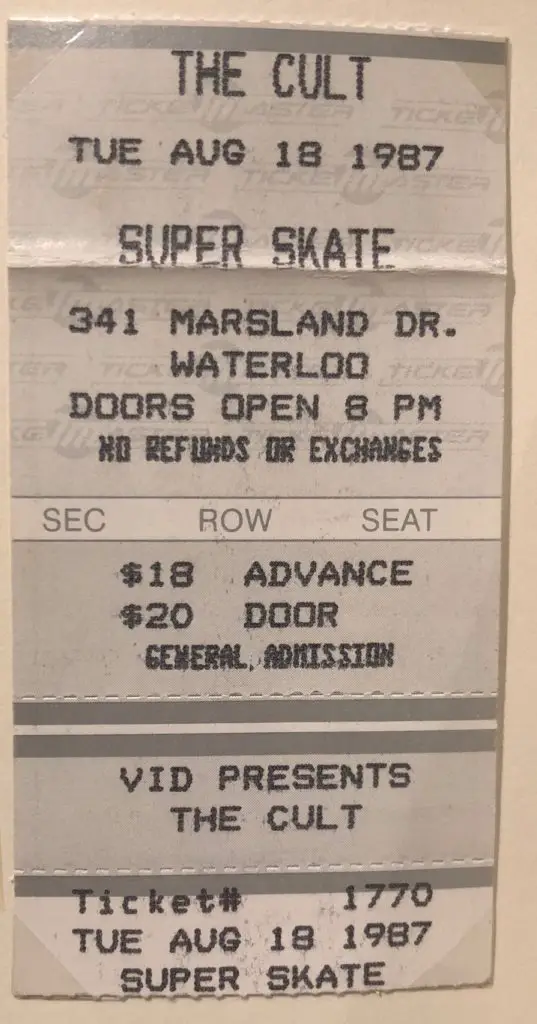 I have a couple of other examples: a Chili Peppers show featuring support from both the Smashing Pumpkins and Pearl Jam. Stone Temple Pilots opening for a Toronto band called Hhead. Nine Inch Nails starting the night for Peter Murphy.
Have you had any similar experiences? The only rules are that the artist you saw had to blow up big-time and that you were there to witness it. There's gotta be some good stories out there.