Weezer has unleashed a brand new online shooter game
Weezer is always coming up with interesting ways to promote what they do. With a new project called Van Weezer coming May 15, the band has released The End of the Game Game, a online shooter game that takes its name from a song on the new album.
Sign on with a web browser, select a member of Weezer as your avatar and go at it. You can earn extra lives by collecting things like cans of pork and beans or jars of surf wax.
It may take a while to get through everything because there are 99 levels. Once you do that, you still have to face the alien boss.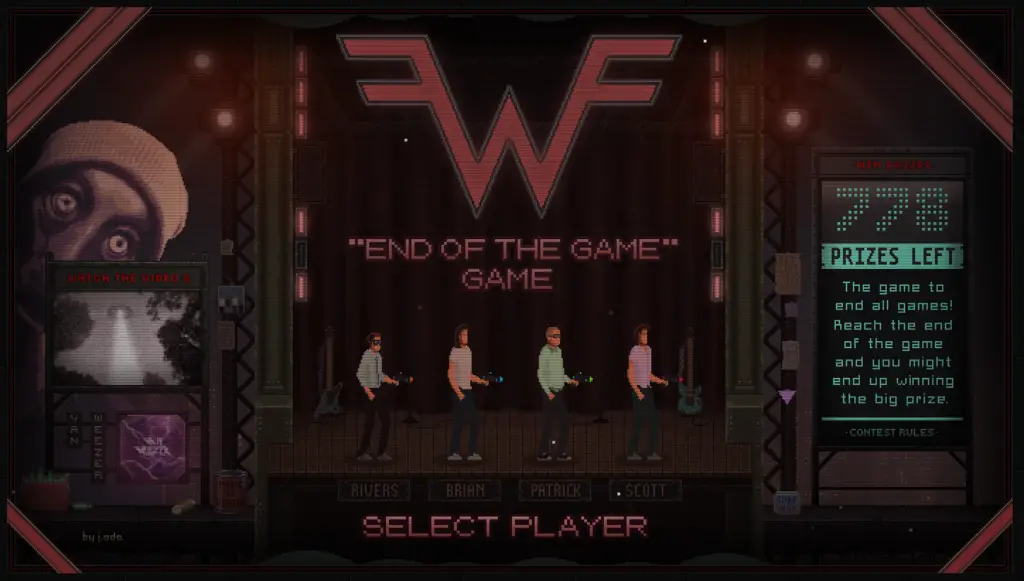 Play the game here.