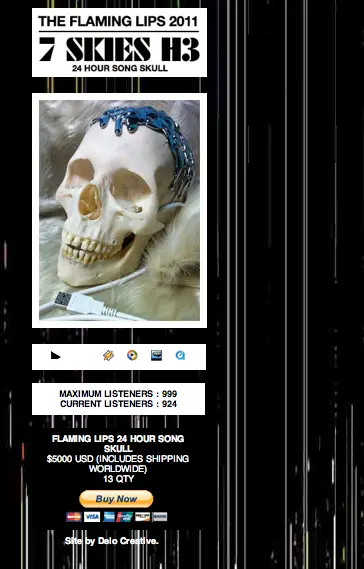 When you buy music, what form does it come in? Compact disc, obviously. Downloads. Maybe vinyl. But that was all too normal for the Flaming Lips.
In 2011, they recorded a song that lasted—and I'm not making this up—twenty-four hours. They then transferred that track—called "7 Skies H3," by the way—to a USB stick. Fine. So far, so normal. Okay, not totally normal, but not that crazy.
But then they went to a medical supply store in Oklahoma City and bought thirteen human skulls. Thirteen actual human skulls. USB sticks were then inserted in each skull and everyone was put up for sale.
How much? Just $5,000 each. And yes, they sold out.