Weird Inspiration for a Song Cycle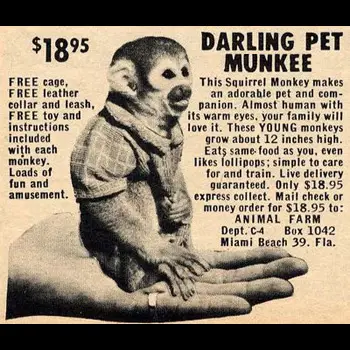 If you're of a certain age, you might remember the kinds of ads that appeared in the back of comic books. There were offers for X-Ray Spex, Sea Monkeys, Charles Atlas workout regimes, how to be taller, ant farms. These ads were the Sky Mall of their day.
I remember the ad for Darling Pet Munkee, which promised a monkey, dressed in a little suit, for less than $20. So do the people in a garage-punk band called Darling Pet Munkee. They love those ads so much that they've decided to release a series of songs based on nothing but those old ads. Expect a song a month from these people.
(Via Boing Boing)