Weirdest. Radio. Contest. Ever.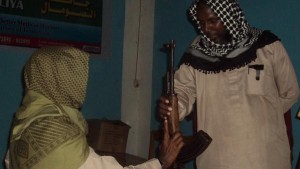 The winner!Somalia may be a failed state, but one Mogadishu radio station sure knows how to attract the younger demos.
Radio Andulus, a station run by the al-Shabab militia (they're allegedly buddies of al-Qaida) conducted a contest for children to see who could best recite passages from the Koran during the month of Ramadan. The winners were named on Monday.
First prize: $700–and an AK-47.
Second prize: $500–and an AK-47.
Third prize: Two bombs (hand grenades, actually).
Sheikh Moktar Robow abu Mansur, a senior Al-Shabab leader said "We want the children to fight for defending of their country and their religion.. just take these guns."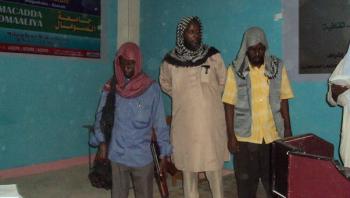 Your runner-up!