Well, That Didn't Last Long: Chavril is Separating
When Avirl Lavinge and Chad Kroeger got married a while back, it was heralded as a match of soulmates. Well, so much for that.
Sadly, Avril and Chad are consciously uncoupling (dammit, I can't stop using that phrase) after two years of manage. And how did we find out? Through Avirl's Instagram account. That's how we do these things now, huh?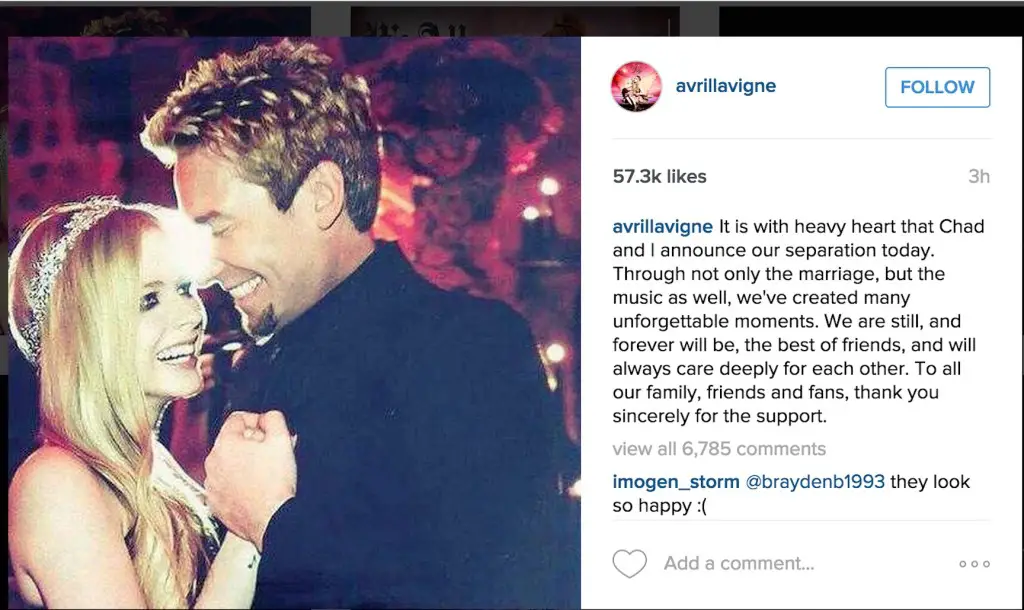 Meanwhile, Avril's previous husband, Deryck Whibley of Sum 41, just got remarried. How…complicated.