Well, That Narrows It Down for U2 Fans. A Bit. Or Not at All.
This is a shot of a record store display in Spain. No real shock here because simply marketing dictates that a record from a band like U2 will be released in mid Q4 to capitalize on the Christmas shopping season.
If history is any kind of indicator (and it should be; go back and look at U2 album release schedules of the past), we can expect the first single in either late August or early September. If it's out by September 30, it'll be eligible for the Grammys in 2014.
My guess this is just an educated shot in the dark from an over-enthusiastic record store employee. As you were, people. Nothing new to see here.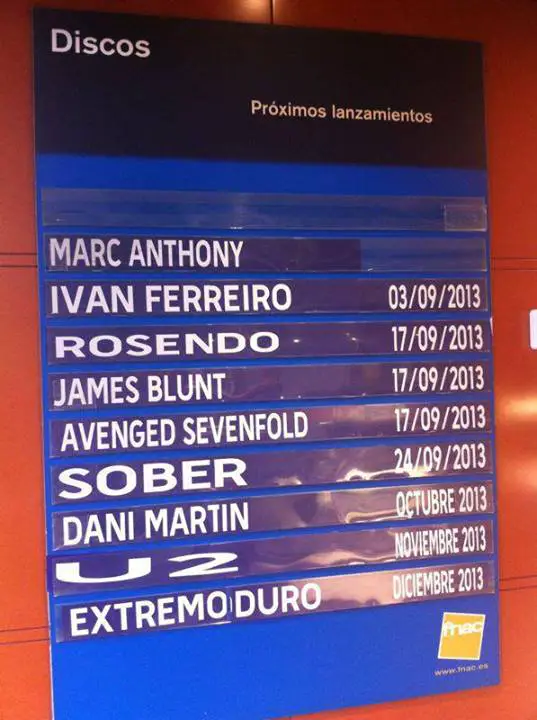 (Via Bobby C)