Well, That's One Use for 65,000 Old CDs
If only Claude Monet were alive to see this installation at Longwood Gardens in Pennsylvania. He might be a little upset that Bruno Munro's creating is also called Water Lilies, but he still might be moved to paint them.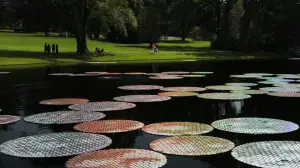 See more pictures at The Creators Project.