We're closer to the release of my children's book.
A children's book? From me? Yep.
A box arrived on the front step yesterday featuring 20 hard copies of The Science of Song, a children's book co-written with my wife and Nicole Mortillaro. There's nothing like cracking open that first box of a new book. And frankly, it turned out WAY better than I could have ever dreamed. Carl Wiens, the illustrator, did an amazing job.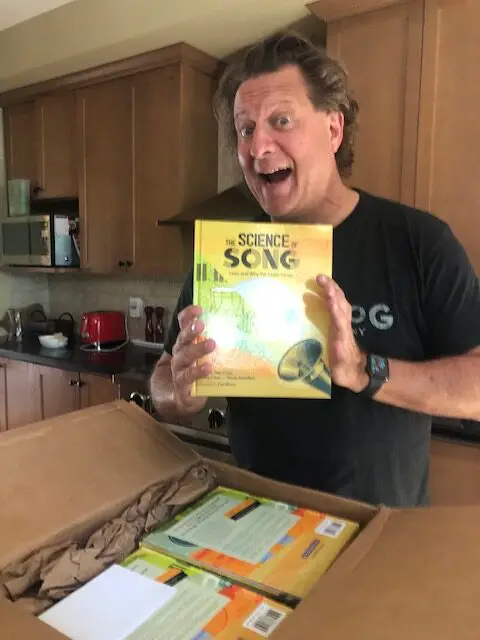 The Science of Song explores the relationship between music, science, and technology and is suitable for anyone from ages 8-14 (although I daresay that adults will enjoy it, too).
The official release date is September 7, although you can preorder a copy here.