UPDATE: What Are the Beatles Trying to Tell Us with This Mysterious Video?
This audio-less video showed up on the official Beatles YouTube account yesterday. What does it mean?
At first glance, it seems to be a reference to 1, the Beatles compilation of #1 hits that was released 15 years ago except with a reversed colour scheme.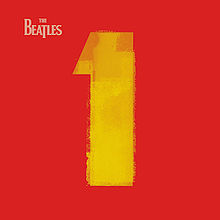 Then there was this from the official George Harrison Twitter account.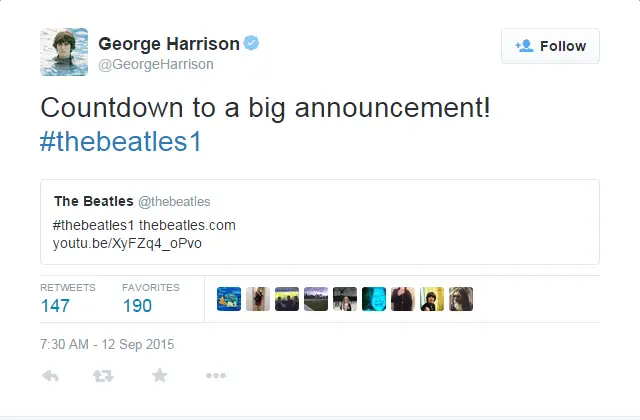 Word is that whatever the announcement is will be made Tuesday.
My theory? We're approaching the big fourth quarter, the Christmas rush. It's the only time of the year a new Beatles compilation would be released. And the public loves these reissues. Could it be 1 remastered with stereo and mono versions on CD, vinyl and 24-bit digital? A DVD of/Blu-ray of Beatles performances and promotional films? What about a tour featuring Paul and Ringo?
More theories can be found here.
UPDATE: Here's the answer.