What Are the Most Essential Alt-Rock Albums of the Last 25 Years?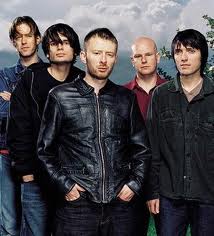 Many years ago, I did an Ongoing History of New Music show on the ten alt-rock albums everyone needs in their collection and I still get requests for that this. So, one more time, here it is:
The Velvet Underground/Debut album
David Bowie/Ziggy Stardust and the Spiders from Mars
Sex Pistols/Never Mind the Bollocks
The Ramones/Debut album
Joy Division/Unknown Pleasures
Clash/London Calling
Smiths/The Queen Is Dead
Beastie Boys/Licensed to Ill
U2/The Joshua Tree
Nirvana/Nevermind
Considering that this list is decades old, it's still not bad. Everyone should still have those records in their collection. But then last night, I received this email from Brad:
The most recent album on that list is Nevermind, and that came out nearly 23 (!) years ago. And I've been wondering; what would you say the essential alt rock albums of the 20 years post-Nevermind are?
I mean, are there even 10? Who would make the cut? Nine Inch Nails would have to be there, right? What about PJ Harvey or Liz Phair? Smashing Pumpkins? Green Day? Moby? Any of the other Seattle bands? What about Britpop — who's more essential, Oasis or Blur? And that's just the 90s. What about the 2000s? There'd definitely need to be some White Stripes … but who else? And what about Canadian artists like Arcade Fire? Feist?
Makes you think, doesn't it?
So there's the challenge. What are the essential 10 post-Nevermind albums in alt-rock? Right off the top of my head, I'd start with Radiohead's OK Computer and Definitely Maybe from Oasis. American Idiot from Green Day?
Let's discuss. What are your picks?