What are the world's most popular music genres?
The IFPI (International Federation of Phonographic Industries) recently took a survey of 19,000 consumers around the planet to see what sorts of music were the most popular.
At the top of the list was pop, which was cited as a number one preference by 64% of respondents. Rock was a reasonably close second. And although hip-hop has become an important cultural driver in the West, it's still the fifth most-popular genre worldwide.
Take a look at this graphic from Statista.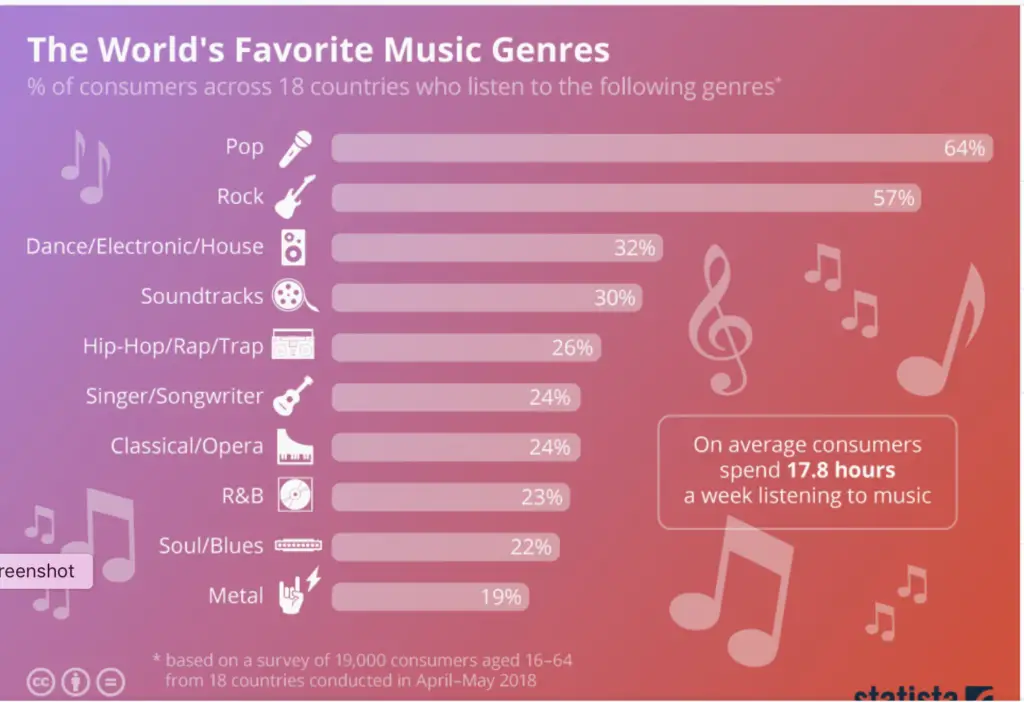 You will find more infographics at Statista