What are you trying to tell us, Alexisonfire? Is new music coming?
It's only six seconds long, but Alexisonfire fans are loosing the poop over a what appears to be a teaser video for new music. Check it out.
"Familiar Drugs?" Is that a new song? A new album? What?
Meanwhile, the band's Facebook profile picture has gone black. Literally.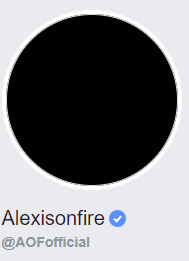 The last AoF album was Old Crows/Young Cardinals in 2009, so it would be kinda nice to see something new. Might we read something into the comment that refers to February 15?