What do you listen to when you're driving? Here are the results of a new survey of Canadians.
The first thing most people do when they get behind the wheel is fire up some kind of audio to make the drive better. An annual survey from Edison Research called The Infinite Dial has released results for Canada.
Radio and is still king and CDs are hanging in there. But given that 88% of Canadians now own a smartphone, it's no surprise that we're plugging them into our dashboards more.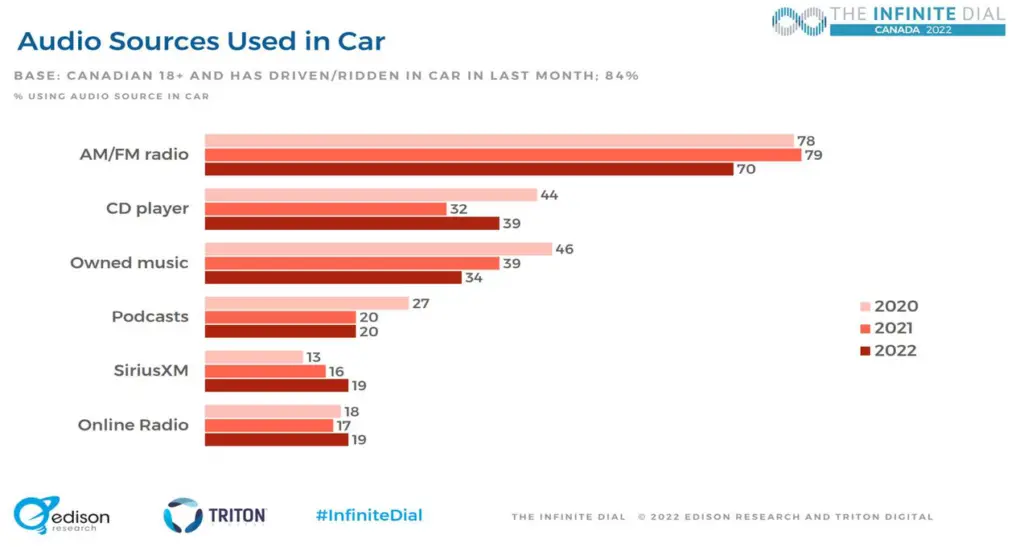 The survey also drilled down into the specific audio brands people are using.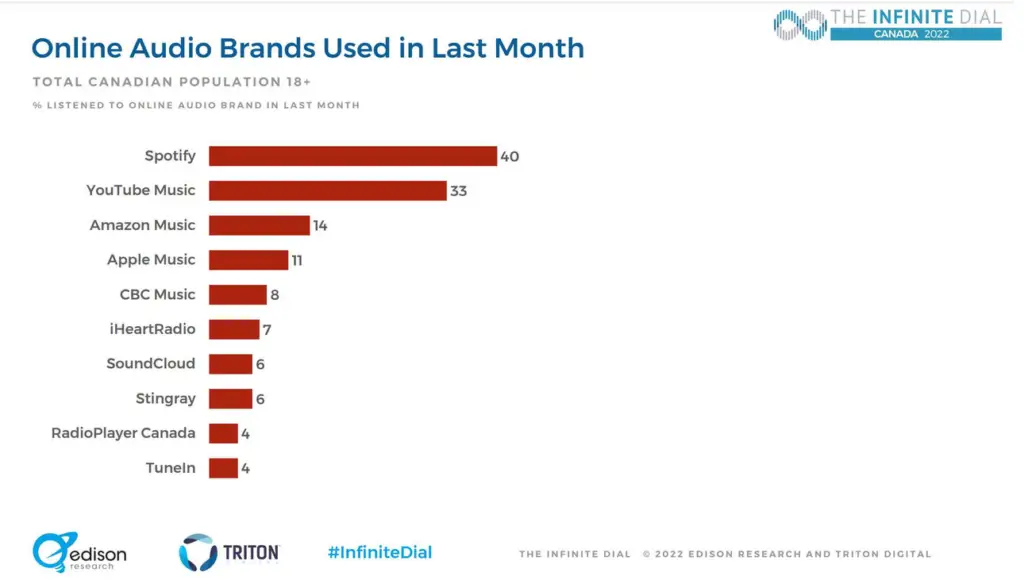 Other nuggets of info:
51% of us have a tablet of some sort. That's down 4% from last year. I can't quite figure that out.
30% of Canadians over the age of 18 own a smart speaker, up 3% from last year. Compare that to 35% in the US and 26% in Australia.
Speaking of smart speakers, 17% of us own three or more. The average number of smart speakers per household is 1.7.
Listening to AM/FM online sits at 25%. That's up 4% from 2021.
Spotify is king when it comes to listening to music (42%) followed by YouTube Music (25%, Amazon Music (8%) and Apple Music (just 6%).
Podcast listening is at 58%, up 1% from 2021. About 77% of Canadians are familiar with the concept of podcasts. Listening is divided almost 50-50 between men and women.
Most podcast listeners are between the ages of 18 and 34 (45%) followed by 35-54 (37%).
Most people listen to two podcasts a week (33%). About 7% listen to 11 or more. (That's a LOT of listening!)
88% of us listen to podcasts at home while 33% do it at work.
47% of us make it through an entire podcast while 44% listen to most of it.
Read the whole study here.