What does Facebook have against Taylor Hawkins tributes?
Earlier this week, I posted a story on this site about how the Rockin' 1000, that Foo Fighters-obsessed collective in Italy, performed a tribute to Taylor Hawkins in Milan. I've got things set up to anything that goes up here is automatically cross-posted on Facebook for maximum coverage.
This morning (April 29), I got this message from Facebook. Apparently, Facebook/Meta's algorithms consider something like this spam. WFT?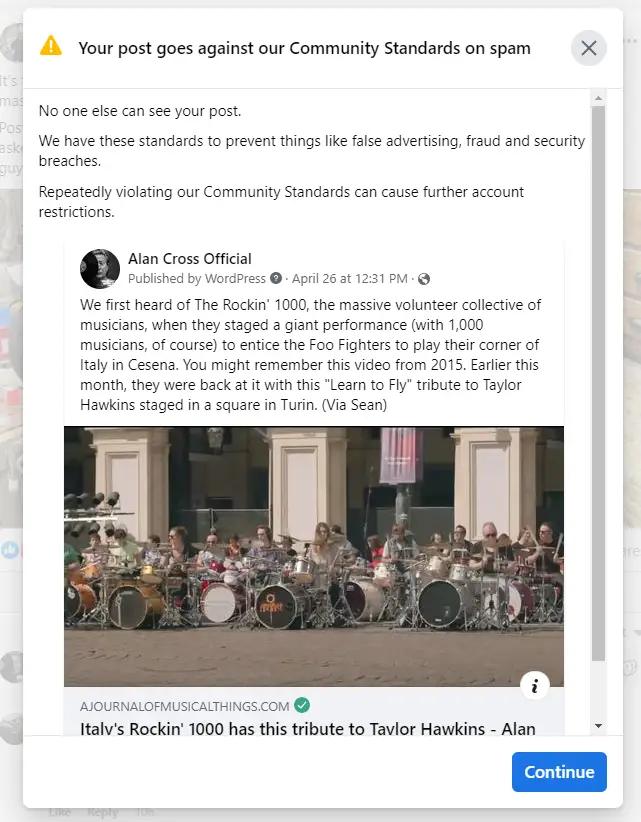 This post will be automatically cross-posted, too, as soon as I hit "publish." Let's see what happens.