What, Exactly, Is "An Unstable Evening with I Mother Earth?"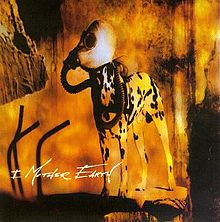 There is only one song that's been on every single iPod/iPhone I've ever owned: "Not Quite Sonic" from I Mother Earth. When Dig (and album from whence it came) arrived at the radio station towards the end of the summer of 1993, I remember being impressed by the its sophistication for a debut record: the musicianship, the songwriting, the production. I still am.
The group had a good ten-year run before they called it a day in 2003. The good news is that the reunion that began in 2012 is holding together–which brings us to this special gig at the Phoenix Concert Theatre on May 2.
So what's going to be so "unstable" about it? There will be two sets, the first of which will be very acoustic and full of storytelling and audience Q&As (I'll be moderating that part of the night). That will be followed by a full-on rock show during which anything could happen.
James Black–he of Finger Eleven–will be the night's special guest. If you haven't seen what he can do on his own, you'll be impressed.
Tickets? This is the first-ever Ongoing History of New Music-branded concert–and hopefully the first of many to come. Get 'em while you can. Hit up Ticketmaster online or call 1-855-985-5000.
General Admission Tickets (incl. HST) $35.00 (plus service charges)
Vip Tickets (incl. HST) $65.00 (plus service charges)