What if you accidentally left a record playing on your turntable before you left for the long weekend?
Trevor was so anxious for the Canada Day long weekend that he made plans to start early. As he prepared to leave the house, he put his treasured copy of Nirvana's Unplugged on the turntable–and forgot about it. It just spun and spun and spun.
And that wasn't all. Once the stylus tracked to midway through "Polly," it got stuck. That meant from the night of Wednesday, June 27, to the evening of Monday, July 2, the stylus followed exactly the same path, cutting a deep groove and ruining the record. That's what happens when you drag a diamond through a narrow plastic trench.
Here's what Trevor found upon returning home Monday night.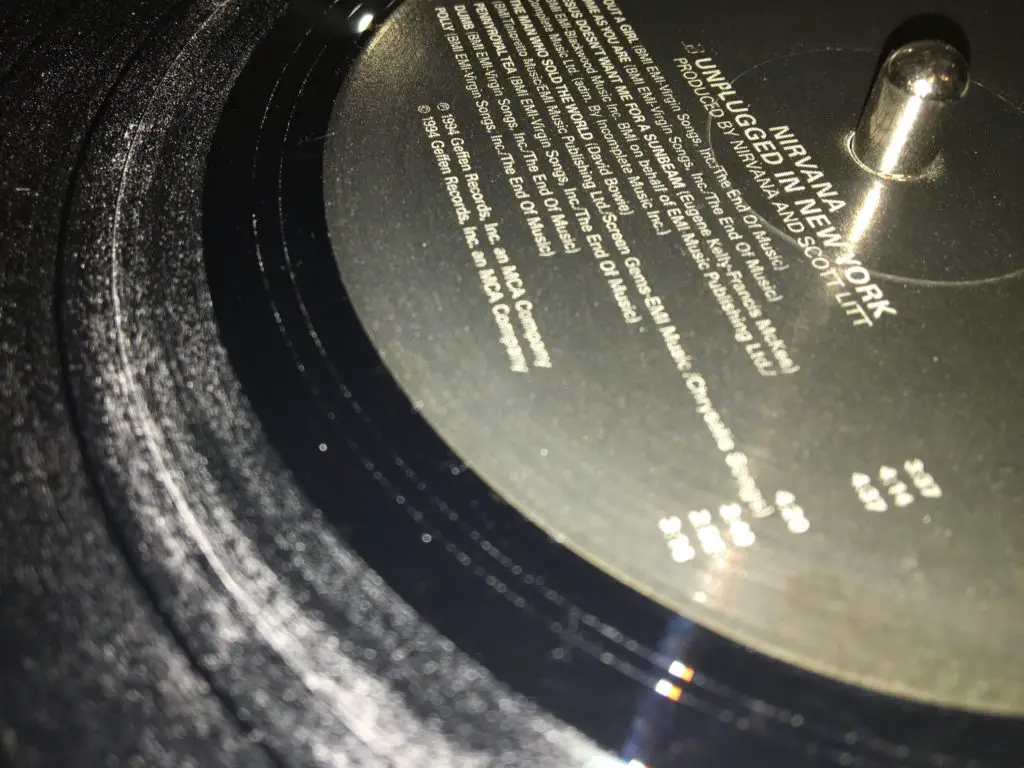 Trevor writes:
I know how to handle vinyl. I've been collecting for years and have some rare records. And no, I don't have a rare/fancy "cool kid" record player. I have three kids under four. Things get broken.
This time I can't blame this one on the kids. In the day and age where one button turns 99.9% of home theater equipment on and off, I got caught with the 0.1%. We were listening to Nirvana Unplugged while playing Hot Wheels and mini hockey sticks with the kids in the basement. I pressed the universal remote off button and marched the circus of kids upstairs for bedtime.
Unknowingly, the record was still turning. We left for Canada Day weekend holidays the next morning, the record was still turning. This was this past Wednesday around 7 pm.
Fast forward approximately 120 hours later. I headed to the basement and something caught my eye. The turntable is on. I look closer and its stuck on track seven, "Polly," And its got vinyl dust lining both sides of the groove (pictures don't do it justice as this was post wipe). About 120 hours' worth of dust.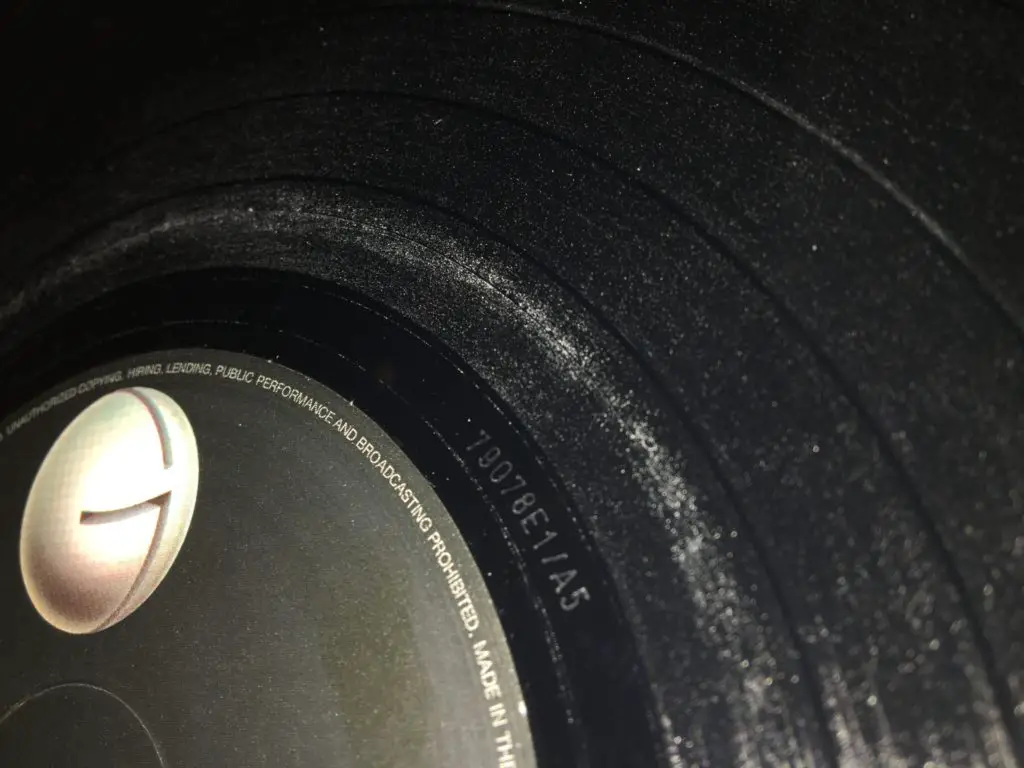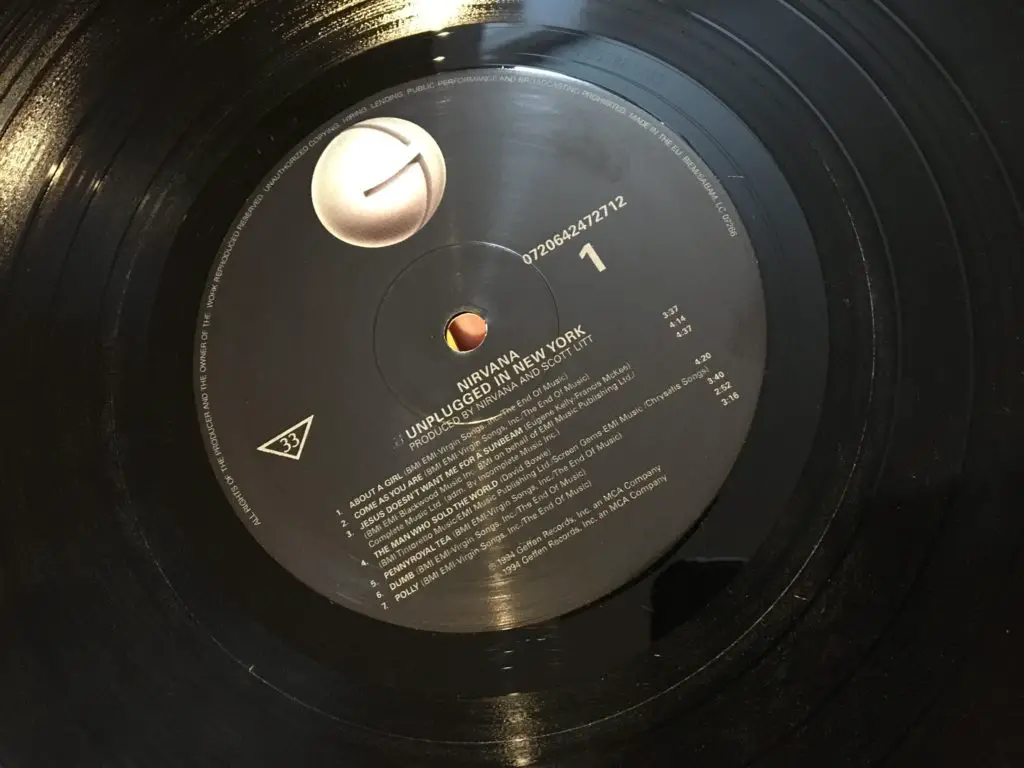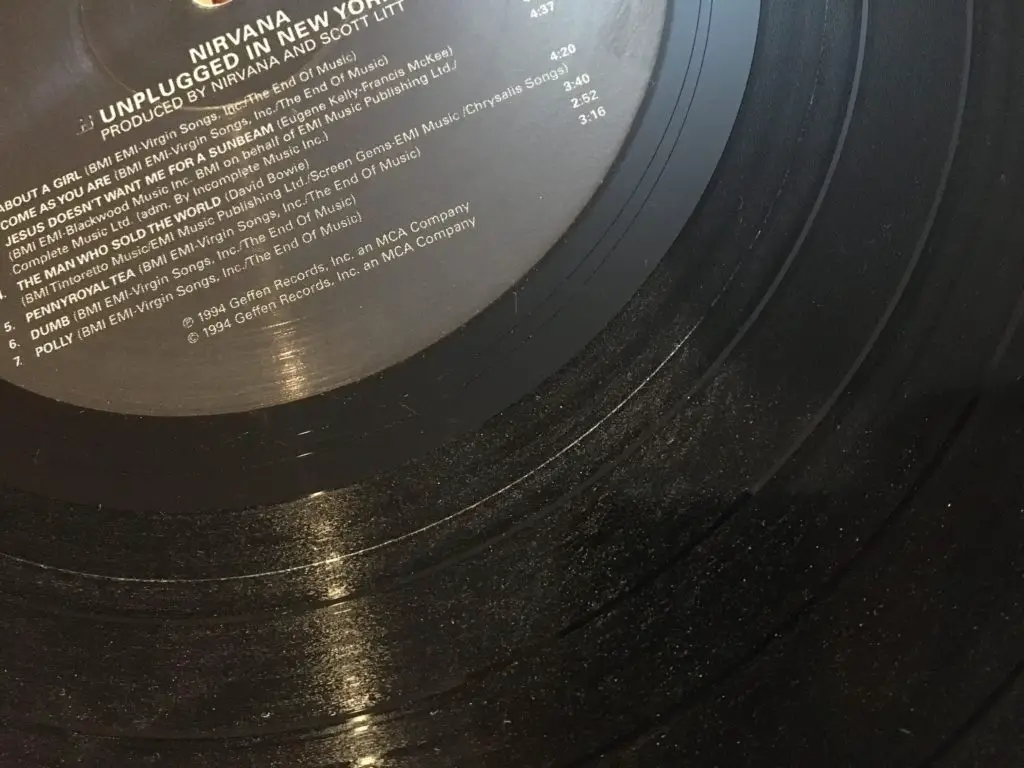 It hits me what happened. Somehow the track didn't run out, at which point the tonearm would have been automatically been kicked back up to a resting position. So it just sat in an endless loop for the entire time.
Oh, well. Good thing it wasn't a copy of the Sex Pistols "God Save the Queen" on A&M.