What the Hell Is Google Working On?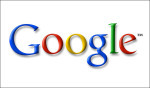 There have been rumblings from both California and Washington DC of late about some kind of super-secret Google project. This time, though, it doesn't appear to be anything algorithm or software-based.
Outside of one or two phones, Google has never been a hardware company. But they did buy a chunk of Motorola last year, which apparently included that company's set-top box division. Yes, that hideous chunk of electronics that your cable companies makes you rent so you can receive and record HDTV is now a Google product.
Word has leaked out that Google has been tested a Google-branded home entertainment system of some kind. Is it like a Sonos system that allows you to stream music wirelessly through your whole house? Maybe. Could it involve streaming video to remove TVs? Possibly. Does it come with special speakers? Apparently. Will it all be connected to the Internet? Most definitely.