What Unmanned Drones Mean to Radio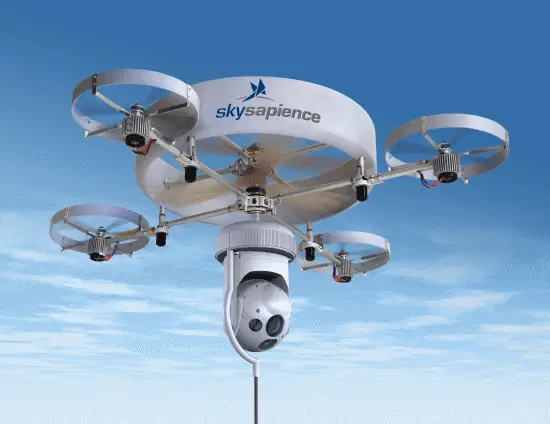 "Drones?" you're thinking.  "You mean those things that go after military targets?  What can they possibly have to do with radio?"  A lot, actually.
It's just not the military buying these small flying surveillance machines.  There are plenty of companies that will sell drones to private companies.  And while at first glance they may seem expensive–a good one starts at about $50,000–they're actually quite cost effective in certain situations.
Take traffic reports.  Helicopters and fixed-wing aircraft are awfully expensive to maintain.  First, you need to acquire your aircraft, find an airport to store it and pay for its operation and maintenance.  You need a reporter/pilot (or one of each) plus all kinds of insurance.  And human-powered aircraft can't safely fly in certain types of weather.
Compared to that, a drone is much, much cheaper and much more versatile.  Hell, you could have several of them for the annual cost of a single airborne traffic team.  Think about how much more maneuverable (or intrusive) they are. Link them to traffic-reporting smart phone software and you a have full-time real-time flow of news and information, 24/7.
The first adopters will be TV stations in LA for traffic reports and high-speed car chases.  You watch.  More here.