What was the loudest rock band ever? And how loud was that? This infographic explains everything.
Every music fans inevitably ends up at a gig that is just too loud. Volume is fine, but there are limits. The human body can only take so much.
I remember being made physically ill by sound pressure levels at an Anvil concert. I got too close to Dinosaur Jr once and paid for it for days. And the Foo Fighters might think of turning things down just a little. It would make for a better show.
But how loud is loud? A site called Get Licensed created this interactive website the compares the volume of rock bands to other loud things. The further you drag the slider down, the louder things get.
Click on the image to get started.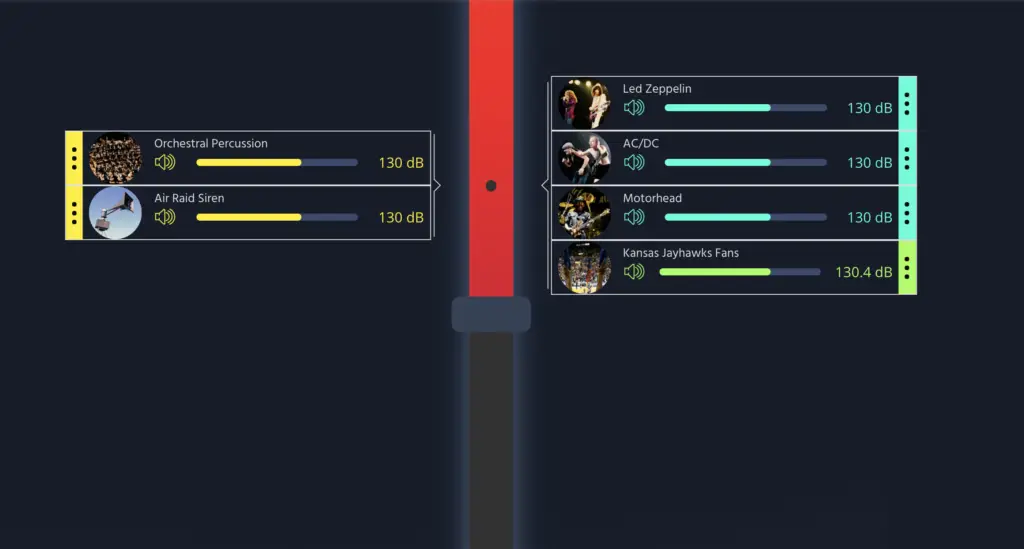 The Guinness Book of World Records used to investigate claims of the loudest rock band ever, but because of the potential for hearing damage, they aren't doing that anymore. That, however, doesn't stop bands from trying to claim the top spot.
The highest volume claim I could find belongs to Sleazy Joe, a Swedish rock band, that was measured at 143.2 dB in 2008. That's almost equivalent to standing 25 metres away from a jet fighter at full takeoff thrust.
More on loud bands here.