What Were the Most Popular Songs of the 2012 Olympic Games Opening Ceremony?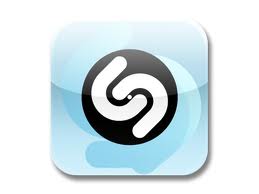 People continue to talk about how London opened the Olympic Games last Friday with a particular focus on all that great British music that was used.
Shazam, the app that "listens" to songs and then IDs them for you, has just put out a list of the 20 most-searched for/tagged songs from the opening ceremonies. In other words, these are the tracks that received the most "what song is that?" queries through Shazam's servers.
I can understand a lot of people not knowing about Dizzee Rascal. But who the hell needed help identifying the Beatles' "She Loves You?"
1. Dizzee Rascal & Armand Van Helden, "Bonkers"
2. Mike Oldfield, "Tubular Bells"
3. London Symphony Orchestra, "Chariots Of Fire"
4. Sex Pistols, "Pretty Vacant"
5. David Holmes, "I Heard Wonders"
6. The Jam, "Going Underground"
7. New Order, "Blue Monday"
8. Queen, "Bohemian Rhapsody"
9. The Who, "My Generation"
10. Underworld Feat. Dame Evelyn Glennie, "And I Will Kiss"
11. Millie Small, "My Boy Lollipop"
12. The Prodigy, "Firestarter"
13. The Rolling Stones, "Satisfaction"
14. Underworld, "Born Slippy"
15. Mud, "Tiger Feet"
16. David Bowie, "Starman"
17. Rizzle Kicks, "When I Was A Youngster"
18. Brian Eno, "An Ending"
19. The Beatles, "She Loves You"
20. Eric Clapton, "Wonderful Tonight"