What Were the Most-Watched Videos on YouTube in 2013?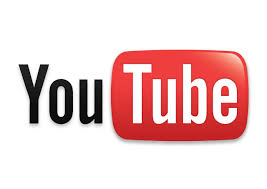 If called "The Fox" from Ylvis as the most-viewed video of the year, you win. It was watched more than 275 million times since it was posted. Here's the whole list of trending videos from the year.
Top Trending Videos for 2013
1. Ylvis – "The Fox (What Does the Fox Say?)" by tvnorge
2. "Harlem Shake (original army edition)" by kennethaakonsen
3. "How Animals Eat Their Food" | MisterEpicMann by MisterEpicMann
4. "Miley Cyrus – Wrecking Ball (Chatroulette Version)" by SteveKardynal
5. "baby&me / the new evian film" by EvianBabies
6. Volvo Trucks – "The Epic Split feat. Van Damme" by VolvoTrucks
7. "YOLO (feat. Adam Levine & Kendrick Lamar)" by thelonelyisland
8. "Telekinetic Coffee Shop Surprise" by CarrieNYC
9. "THE NFL : A Bad Lip Reading" by BadLipReading
10. "Mozart vs Skrillex. Epic Rap Battles of History Season 2" by ERB
And then we have this list:
Top Music Videos for 2013
1. PSY – "GENTLEMAN M/V" by officialpsy
2. Miley Cyrus – "Wrecking Ball" by MileyCyrusVEVO
3. Miley Cyrus – "We Can't Stop" by MileyCyrusVEVO
4. Katy Perry – "Roar (Official)" by KatyPerryVEVO
5. P!nk – "Just Give Me A Reason ft. Nate Ruess" by PinkVEVO
6. Robin Thicke – "Blurred Lines ft. T.I., Pharrell" by RobinThickeVEVO
7. Rihanna – "Stay ft. Mikky Ekko" by RihannaVEVO
8. Naughty Boy – "La La La ft. Sam Smith" by NaughtyBoyVEVO
9. Selena Gomez – "Come & Get It" by SelenaGomezVEVO
10. Avicii – "Wake Me Up (Official Video)" by AviciiOfficialVEVO
And if you still need more, here are the big YouTube hits for Canada in 2013.