What Will Trent Reznor Think of What Just Happened in Alberta?
There's a new sheriff in Alberta in the form of premier Rachel Notley. She's reached out to the mayors of the province's two biggest cities–Naheed Nenshi of Calgary and Don Iveson of Edmonton–to create a "building Alberta together" initiative. Such a plan needed a spiffy logo to capture the public's imagination.
Hmm. Notley. Iveson. Nenshi. N.I.N. Wait! I've got it!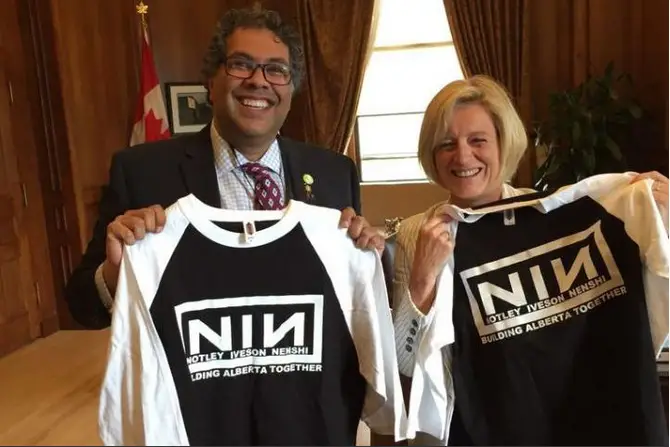 Lame, cool or copyright infringement? You decide.
(Via Tom and Global News)