Whatever You Consider to be "Punk," Chances are This Infographic Says You're at Least a Little Bit Wrong
The debate over what is and is not punk will continue until the Sun runs out of nuclear fuel and incinerates the inner planets on its way to its main sequence death, so we're not going to solve it here. However, we can poke this argument with a big stick.
The people at Converse (yes, the shoe folks) ask data analysts Polygraph to create an infographic that defines the essence of punk by naming names. They used Spotify and YouTube playlists to determine what the people who made and listen to these playlists think punk is.
Here, then, is what epitomizes punk culture in 2016.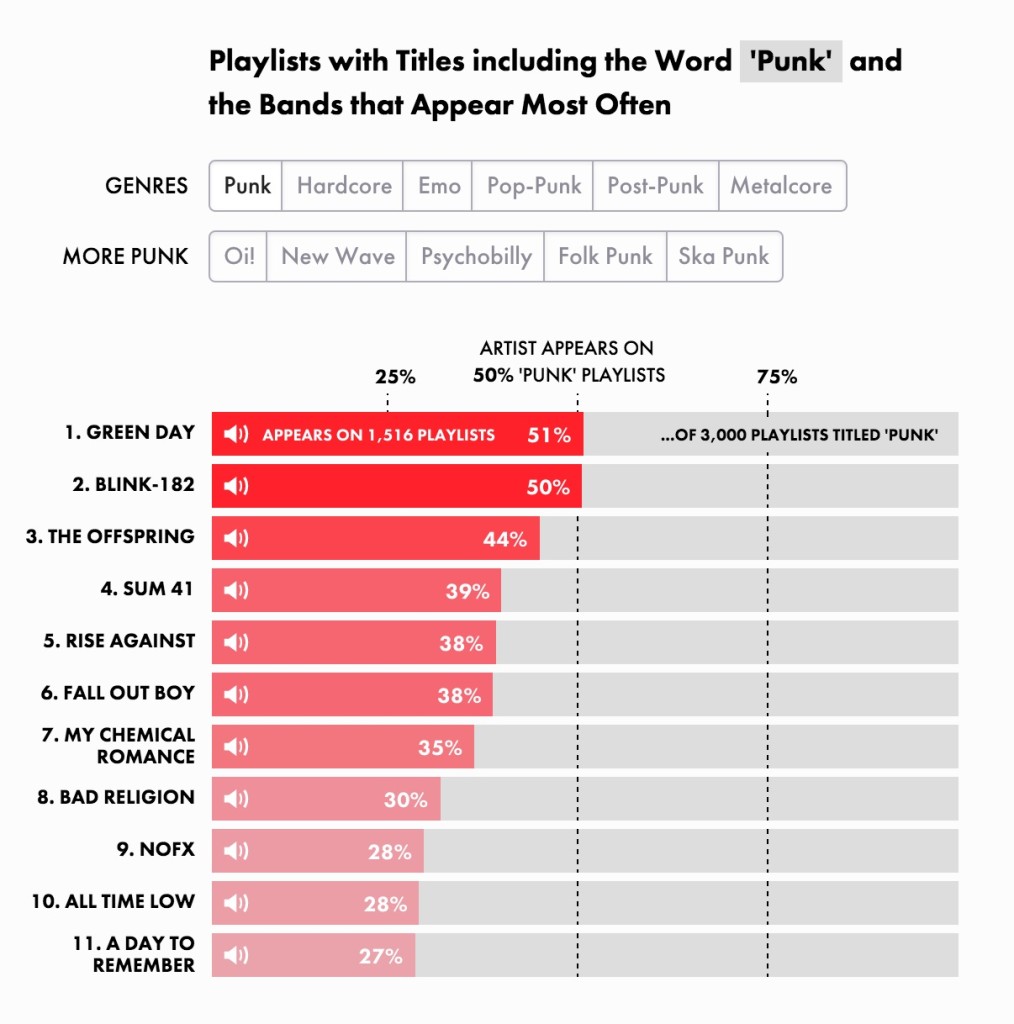 That's just the top 11. It gets even more interesting the further down the list you go. Click here to see the rest.