What's Happening with Streaming on iTunes?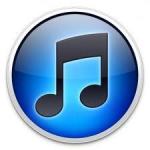 Some functionality in iTunes streaming disappeared with the last update. What's going on? CNET has some insight.
"Turns out what appeared to be an iTunes streaming music service is really two functions–downloading and listening–occurring at the same time,
"On Monday night, Apple developers thought they had found a streaming-music feature when Apple launched the iTunes Match.
"But AllThingsD called Apple and was told: 'Any music you want to access from your cloud-based 'locker' will still need to be stored on your iPad or iPhone or or whatever device you're using to listen to the song.'
"We've reached out to Apple for further information but this is what we surmised so far: Apple quietly added the option to begin playing tracks once they've started downloading."
Read more: http://news.cnet.com/8301-31001_3-20099136-261/itunes-streaming-music-still-a-no-show/#ixzz1WYilNpig
Meanwhile, Hypebot has some additional information on iTunes Music Match.