What's Pearl Jam trying to tell us about Toronto with this weird social media post? Assistance, please.
Pearl Jam posted this very strange, cryptic message on both Instagram and Facebook. It looks interactive at first, but it's actually a moving map with flaming markers on various continents.
If you start poking around, you'll find a link to the band's official bio, which then directs everyone to the official Pearl Jam website, where the map becomes interactive.
Here's a screenshot of the flaming spot in Toronto, specifically +43.65319494 / -79.42793801. Those are map coordinates. Google Earth takes us to the south side of College, just a few steps east of Rusholme Road. That's a block west of Dovercourt Rd.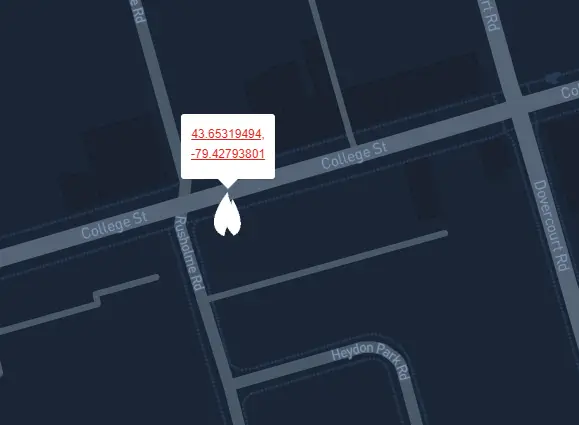 Going to Google Earth, we see this.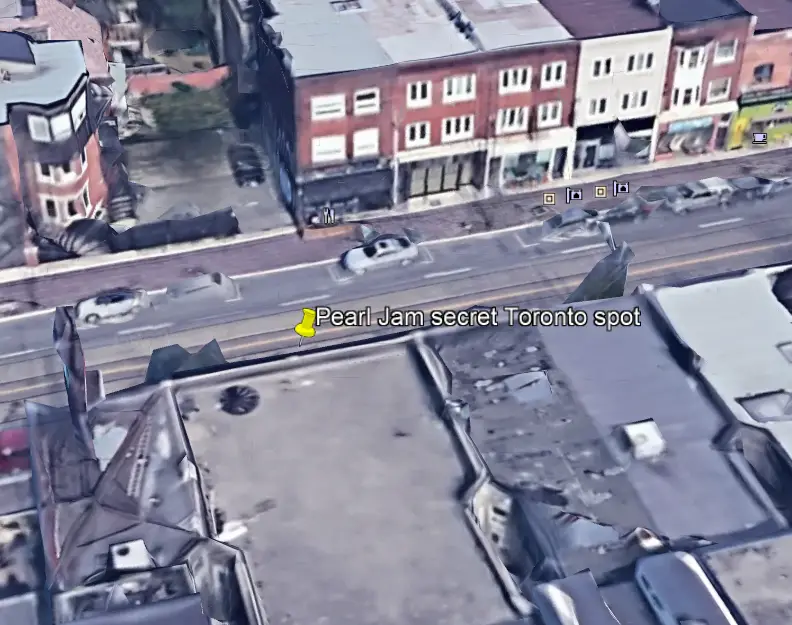 Consulting Google Maps, it looks like we're at BFF, which is a doggie daycare centre at 981 College. Or maybe it's next door at Vice Versa Tanning (985 College). There's also Fine Food Market, a passport photo place, a spa. and a dentist in the immediate area.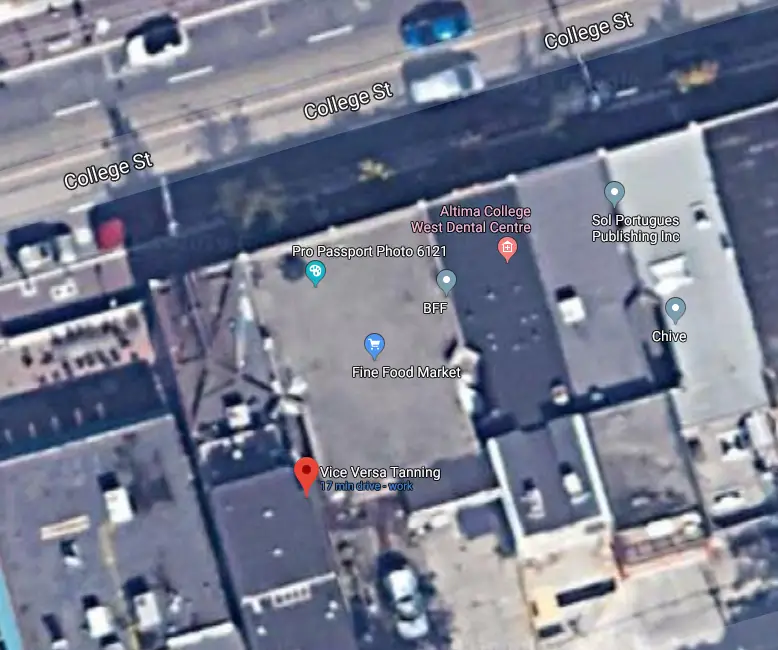 Why would Pearl Jam direct Toronto fans there?
And there's more. If you open the Instagram post on your phone, you'll see something else with the word "GIGATON." Is that the name of the new album? We're also supposed to find the image of a glacier. (Additional details on the photo here.)
Take a picture of that image with Instagram camera, the music gets louder, and then…
Rumour is that this has something to do with an announcement for a gig on or about March 18. And is there something to do with The Mod Club in all this? Not that the map coordinates point to it, of course…
Theories, hints, facts, discoveries, please.