What's With All These Big Stars Splitting With Their Managers This Year?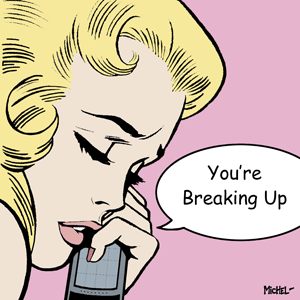 Trent Renzor/Jim Guerinot. Lady Gaga/Troy Carter. John Mayer/Michael McDonald. You could even include U2's new arrangement with Live Nation/Guy Oseary now that Paul McGuinness is standing down.
These are all long-term business partnerships. What's going on? The Hollywood Reporter takes a look.
What's precipitating the sudden breakups? "You have to blame someone when your record doesn't sell," says one recently dismissed manager, citing the recent album flop by Mayer (his Laurel Canyon-esque 2012 release Born and Raised failed to light up the Billboard charts and garnered no Grammy nominations) and the writing on the wall for ARTPOP, which saw sales drop off 82 percent in its second week of release. Reznor, meanwhile, is said to be sore about production hiccups on the latest Nine Inch Nails tour that forced the frontman to cough up extra cash, according to a source.
Another common ailment of long-term relationships: complacency. "Loyalty and relationships only go to serve artists to the extent that managers aren't complacent," offers Primary Wave founder and CEO Larry Mestel, adding that "the music business continues to get harder every year, but the level of service that's expected of a manager or company hasn't changed, and sometimes those expectations don't align."
There's a lot more. Keep reading.