When did rap come to Canada? This graphic looks at the early years.
Here's another graphic from Cameron Gordon's Completely Ignored, this time looking at the early days of rap and hip-hop in Canada. These genres were invented in New York–specifically the Bronx–and eventually spread internationally from there. Which American artists ventured into Canada first?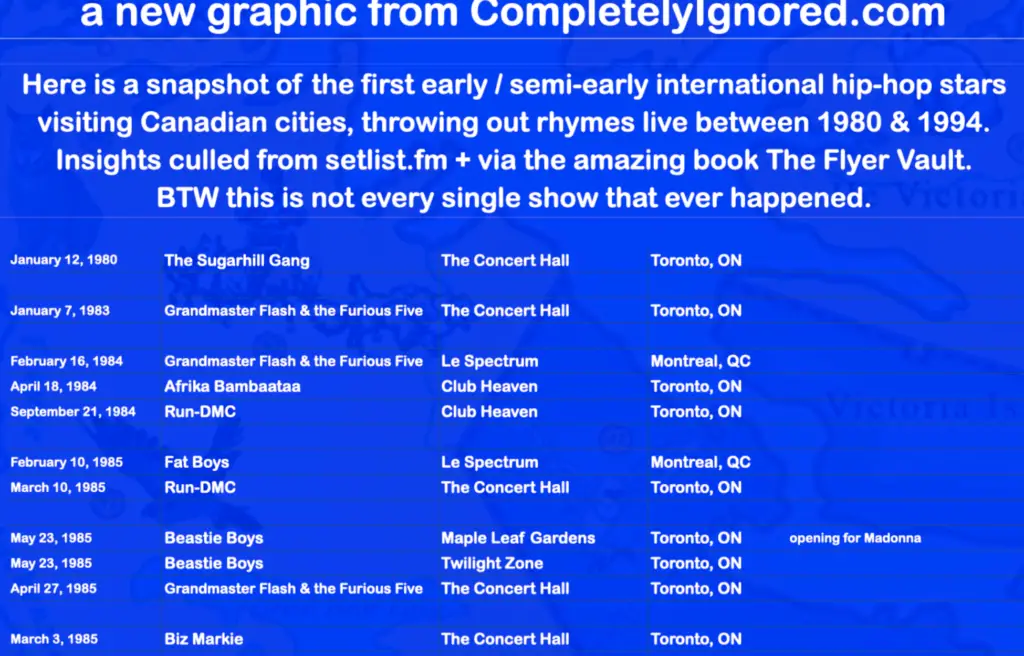 That's only part of the graphic. See the whole thing here.