When we were grunge: An analysis of grunge gigs in Toronto.
Here's another graphic from Cameron Gordon at Completely Ignored which details all the grunge bands and alternative acts who spun through Toronto between the time Nirvana released Nevermind and when Kurt checked out forever.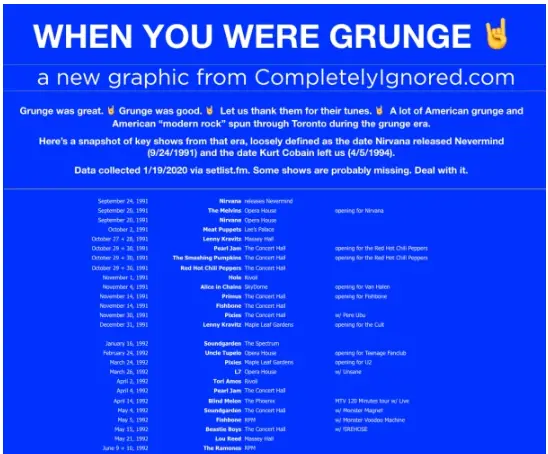 Click here for a much better look.