When Your Label Won't Release Your Album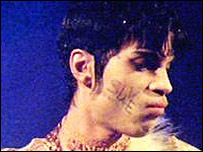 When you sign to a label and deliver them a record, the label has the power to release it at their descretion. But what if they won't put it out? Then you're stuck in a weird sort of limbo. Contractually, you can't put it out yourself. You can't get someone else to release it. And you're denied any revenues that the record may generate.
Buzzfeed looks at an artist who finds herself in just such a spot.
In 2004, 13-year-old Joanna Levesque became the youngest solo artist ever to have a number one single on the Billboard charts. Levesque, who recorded as JoJo, had been building to that moment since she was just a little girl, giving electrifying performances on shows like Kids Say the Darndest Things with Bill Cosby at the age of 6.
When Levesque was 12, she signed a seven-album deal with Blackground Records, and later her debut album JoJo was certified platinum. Her 2006 follow-up, The High Road, pleased critics and included at least one bona fide hit, the breakup ballad "Too Little Too Late." She was quickly becoming a rising star in R&B.
And then she went silent.
It's been almost seven years since JoJo has put out an official release, though that doesn't mean she hasn't been trying. "I've recorded about three incarnations of this third album," JoJo tells BuzzFeed.
"We've chosen the track listing, we've done multiple album photo shoots, chosen the cover, chosen the credits, everything." But every time her team tried to present the album to her label, Blackground Records, they never received a response.
"Blackground Records lost their distribution deal through Interscope, and if you can get the answer from them on why that happened, that would be a miracle," JoJo says, "because I am sure they would not engage you in that conversation." While JoJo says she has no problem with Interscope, she says she's lost all communication with Blackground.