When you're Drake, you can afford an iPhone case that costs half a million dollars.
The Apple-sourced case for my iPhone X is falling apart so a trip to the mall is in order this weekend.
Drake was apparently in the same boat, but he went to a jeweler called Jason of Beverly Hills to had something custom made. It's 18k white gold with 80 carats of blue and white diamonds framing the OVO owl logo. Note the diamonds for eyes.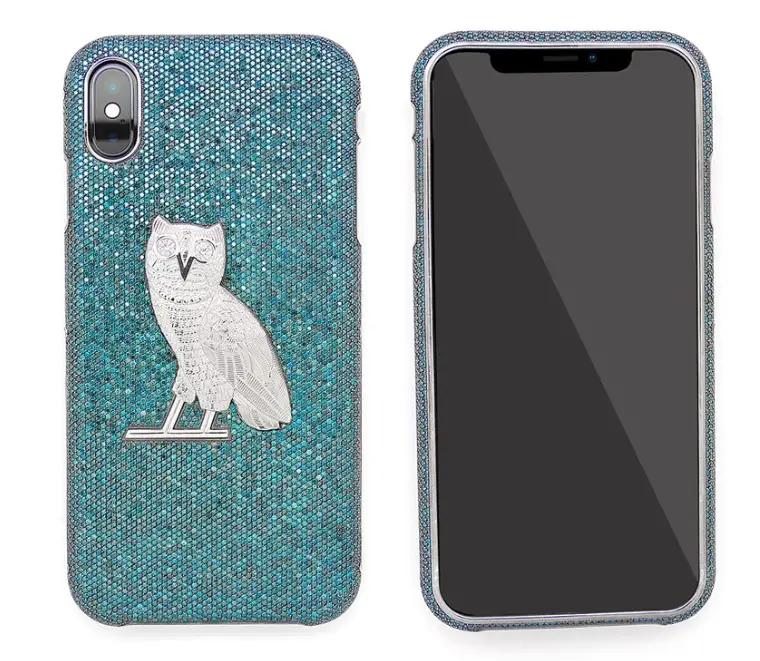 The cost? Just US$400,000 (about C$530,000).
Jeezus. Consume conspicuously enough?
(Via Hypebeast)