Whenever There's a Hurricane, Count On U2's The Edge to Ride to the Rescue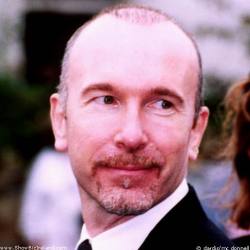 Yes, that's the Edge. No hat that day.When Hurricane Katrina ravaged the US Gulf Coast, U2's The Edge got together with producer Bob Ezrin and Henry Juskzkiewicz, the CEO of Gibson Guitar, to create Music Rising, an organization tha provides musical instruments to musicians, schools and community organizations.
Music Rising has done a fabulous job in New Orleans and beyond.  Now the organization has turned its attention to victims of Superstorm Sandy.
An initial donation of $250,000 was announced today.  The money will go to restoring music programs in schools in areas of New Jersey, New York and Connecticut affected by the storm.